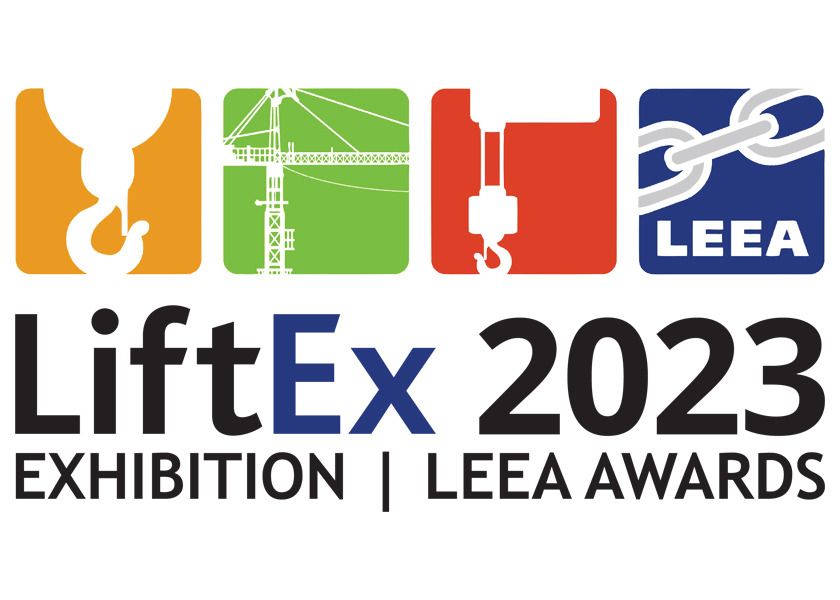 Come to Liverpool for LiftEx 2023
LiftEx 2023, the free-to-attend flagship event of the Lifting Equipment Engineers Association (LEEA), will be held on 21-22 November 2023 at the state-of the-art Exhibition Centre in Liverpool, which is located on the banks of the city's world heritage waterfront, gateway to one of the world's most famous ports.
The leading networking event for the lifting industry is set to be better than ever and is proud to have the support of sponsors Rope and Sling Specialists (RSS), Delta Hoisting, Royal Van Beest and LHI Magazine.
An exhibition floor packed with major lifting suppliers offers the perfect opportunity for attendees from multiple markets, to gain vital lifting related knowledge and insights, as well as an opportunity to meet LEEA members and discuss ways they can help achieve best lifting practice.
Lifting is an essential function in many supply chains including Oil & Gas, Construction, Ports & Maritime, Logistics, Offshore, Manufacturing, Automotive, Utilities and Entertainment. All of these sectors rely on a broad variety of cranes, hoists, platforms, cradles and their associated chains, ropes, slings and other lifting equipment – and not forgetting services such as inspection, maintenance and training.
The Lifting Equipment industry is constantly evolving with the onset of new materials, innovative ideas, better ways of doing things and the inclusion of modern technologies. A comprehensive portfolio of solutions to improve productiveness and efficiency while also ensuring safety for end users in all sectors will be on show.
It is vital that leaders responsible for procuring lifting equipment and services in any of these markets fully understand the risks, consequences and legal obligations, as well as being able to filter good practice from the bad. A series of informative speaker sessions at LiftEx, delivered by the LEEA team and industry experts, will discuss topics of recent interest, issues, trends, and recruitment strategies. There will also be learning and development as well as hands-on training sessions to give visitors the chance to top up their knowledge.
All of this makes a visit to LiftEx 2023 essential to catch up with suppliers, view demonstrations and explore the latest solutions from the industry's top vendors.
And, of course, on the evening of 21 November 2023 – Day One of LiftEx – the fifth annual LEEA Awards ceremony will be held at the Rum Warehouse in Liverpool, which promises to be the Lifting Industry's party of the year.
See the many exhibitors already confirmed at the exhibition website liftex.org, which also features a film of highlights from the 2022 show and there are news bulletins on what's coming up in 2023. A floor plan is also featured for interested exhibitors. Requests will be dealt with on a first-come, first-served basis, so please contact Leah Phelps on +44 20 3488 2865 or at enquiries@L2Events.com to secure a sponsorship package or a prime position at the exhibition.
For more information, visit https://liftex.org/liftex-liverpool-2023.