TEAM Card Refresher courses
They're Here!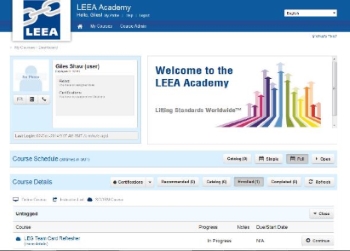 LEEA has now launched the TEAM Card Refresher program and we are enrolling TEAM Card holders whose cards have already expired or are soon to expire.
LEEA's Learning & Development Team have been busy designing short online courses that will allow your TEAM Cards to be renewed, whilst preparing the new Learning Management System that will deliver the training directly to you.
In order for you to renew your TEAM card, you will be invited to complete a short online training session for each LEEA Advanced Programme certificate you hold. Initially, TEAM card holders will be invited to take the refresher courses on the expiry date of the first qualification added to the card, and all subjects will be refreshed together on this date. This will synchronise the expiry dates of most Advance Programme certificates for the next three year period. Once you have competed all refresher sessions for Advanced Programmes listed on your card we will automatically send you a new card, which will be valid for a further 3-years.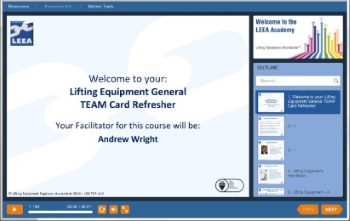 There is no pass or fail for these courses – you simply need to complete them. Each course should take no more than 2-hours and you will need access to a computer or tablet that has an internet connection to view the courses. You won't need any additional software – just your internet browser!
We have designed the courses to provide valuable new learning, as well as refreshing and checking underpinning knowledge from the current syllabus.
At the end of each refresher course you will be able to download and print a completion certificate for your records, which can be added to your CPD portfolio.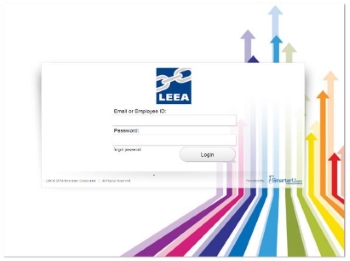 Invitations to complete the courses can only be sent to your individual email addresses so please make sure we have your up-to-date email address.
If you have not received your invitation to complete the refresher courses for the LEEA Advanced Programmes you hold then please speak to your Company's LEEA Contact – we require their authorisation to renew your card before we can send out your personal training invitations.
The exemption route to a TEAM Card has been withdrawn. Subsequently, all TEAM Card categories issued by exemption will expire on the expiry date of your current TEAM Card and will not be reinstated. In order to receive the respective qualification and have the categories added to your TEAM Card, the appropriate LEEA Advanced Programme will have to be attained. This can be achieved through study on our new Academy e-Learning platform or by instructor-led training sessions held at our Huntingdon Training Centre. LEEA also provide on-site training at our members premises, globally.
Please contact us for further details.
We hope you find this new training method an enjoyable experience – as always please contact us at mail@leeaint.com if you have any questions.