Industry Links
[CICA] [WSTDA] [AWRF] [ICHCA] [IPAF] [WAHSA] [OPSI] [PLASA] [ABTT] [LEENZ]

The Crane Industry Council of Australia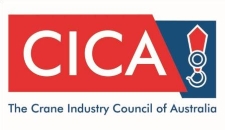 The Crane Industry Council of Australia (CICA) is the national peak industry body for the crane industry. CICA was formed in 1980 with the objective of providing one voice on matters of mutual concern to the Australian crane industry. CICA provides the opportunity for owners, marketers and end users to come together through conferences, seminars, meetings and united efforts to represent and progress the industry nationally.
CICA is now recognized by government, regulatory authorities and the community as the official industry voice on all national matters affecting the Australian crane industry. CICA's membership includes crane owners/hirers, national marketers, manufacturers and suppliers in all sectors including mobile cranes, tower cranes and vehicle loading cranes.
Website - www.cica.com.au

The Web Sling & Tie Down Association (WSTDA)
A North-American based association of manufacturers and suppliers of synthetic web slings and tie downs, polyester round slings, synthetic webbing and related components. WSTDA is a tax-exempt, non-profit, technical association dedicated to the development and promotion of voluntary recommended standards and associated reference materials.
Originally established in 1973 as the Web Sling Association (WSA), the WSA serviced the synthetic web sling industry. In 1988, the WSA further defined its purpose to include synthetic web tie downs and became the Web Sling & Tie Down Association.
Today, members of the WSTDA include manufacturers and suppliers of synthetic web slings and tie downs, polyester roundslings, synthetic webbing, fibers, thread and related components.
Website - www.wstda.com

Associated Wire Rope Fabricators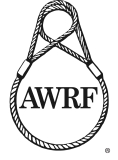 This association was formed in 1975 and incorporated the following year by a group of concerned businessmen who felt there was a need for sling fabricators and special rigging components manufacturers to join together to form a trade association. Originally created by representatives from nine companies in the United States, in two decades the organization grew to address the needs of over 300 member companies worldwide.
AWRF promotes interests common among companies manufacturing, fabricating, or distributing lifting, rigging and load securement devices made of chain, rope, and synthetic products. The association works to establish, acquire, preserve, and disseminate various technical information, and encourages the development of safety standards and programs, and product identification procedures. Assistance has been provided for establishing and maintaining adequate products liability insurance, as well as other insurance needs of the industry. Common problems and purposes of the industry, such as those involving production, distribution, service and safety are reviewed and advanced by lawful means on a regular basis.
Website - www.awrf.org

ICHCA International Ltd (Cargo Handling Association)
This is a membership organisation originally established in 1952 and incorporated in 2002. It is dedicated to the promotion of safety and efficiency in the handling and movement of goods by all modes and during all phases of both national and international transport chains.
Website - www.ichcainternational.co.uk

International Powered Access Federation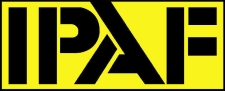 IPAF promotes the safe and effective use of powered access worldwide. Set up in 1983, IPAF is a not-for-profit members' organisation that represents the interests of manufacturers, distributors, users, and rental and training companies.
The IPAF training programme for platform operators is certified by TÜV as conforming to ISO 18878. More than 80,000 operators are trained each year through a worldwide network of over 330 training centres. Successful trainees are awarded the PAL Card (Powered Access Licence), the most widely held and recognised proof of training for platform operators. IPAF members enjoy access to advisory, information, insurance and translation services, and have the chance to influence legislation and regulations that govern platform use.
Website - www.ipaf.org

Working At Height Safety Association
The Association was incorporated in 2005. To qualify for membership, companies must be manufacturers of equipment used for work at height and must control the production process from raw material through to testing and certification
WAHSA provides a benchmark in high standards for the manufacture and subsequent use of members' products and takes a lead role in the setting of standards and codes of practice for the use of such equipment. In addition to the setting of standards for the manufacture and sale of equipment, WAHSA will also regulate the installation of its members' products to ensure that all work at height is done in a safe and competent manner.
Website - www.wahsa.co.uk

Office of Public Sector Information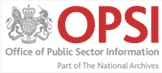 Operating from within the National Archives, the Office of Public Sector Information (OPSI) is at the heart of information policy, setting standards, delivering access and encouraging the re-use of public sector information. OPSI provides a wide range of services to the public, information industry, government and the wider public sector relating to finding, using, sharing and trading information.
The merger of OPSI with the National Archives in October 2006 enables the combined organisation to provide strong and coherent leadership for the development of information policy across government and the wider public sector.
Website - www.opsi.gov.uk

Professional Lighting And Sound Association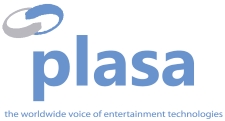 The Professional Lighting and Sound Association (PLASA) was formed over 27 years ago when a fledgling industry began to develop from the pioneering work of the talented individuals who first explored new concepts in sound, lighting, projection and staging.
Today, PLASA has over 500 members worldwide, including the leading specialists in professional audio, lighting, staging, rigging, AV, communications and related disciplines. In addition to providing members with expert advice on a wide range of business and technical issues, PLASA also monitors legislative developments, alerting members to forthcoming UK, EU and international laws and regulations that may affect the way they manage their business.
Website - www.plasa.org

Association of British Theatre Technicians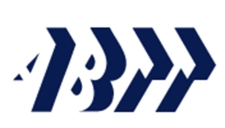 The Association of British Theatre Technicians is a charity and a company limited by the guarantee of its members. We campaign on behalf of the theatre industry to ensure legislation is appropriate to the industry's needs, and that regulations are suitably drafted and enforced.
The Association has special interest groups such as Safety, IT, Theatre Planning, Design and Archaeology. These groups have shaped the industry in a vital way with the their advice and publications. London and Regional branches regularly hold meetings where members have the opportunity to exchange opinions and information.
Website - www.abtt.org.uk

Lifting Equipment Engineers New Zealand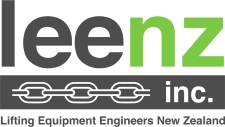 Lifting Equipment Engineers New Zealand Incorporated (LEENZ) was formed in 1992 to promote the safe use of lifting equipment and adopt a common range of Standards for the New Zealand Industry.
LEENZ strength derives from the accumulated expertise of its members who collectively have many years experience within the lifting equipment industry. Current members of LEENZ include the Labour Department (formally OSH), manufacturers, importers, suppliers and users of lifting equipment.
LEENZ was formed based on principles of Lifting Equipment Engineers Association (LEEA) and has, at its disposal, the full resources of this United Kingdom based organization. LEEA are spread throughout the world.
Website - www.leenz.org