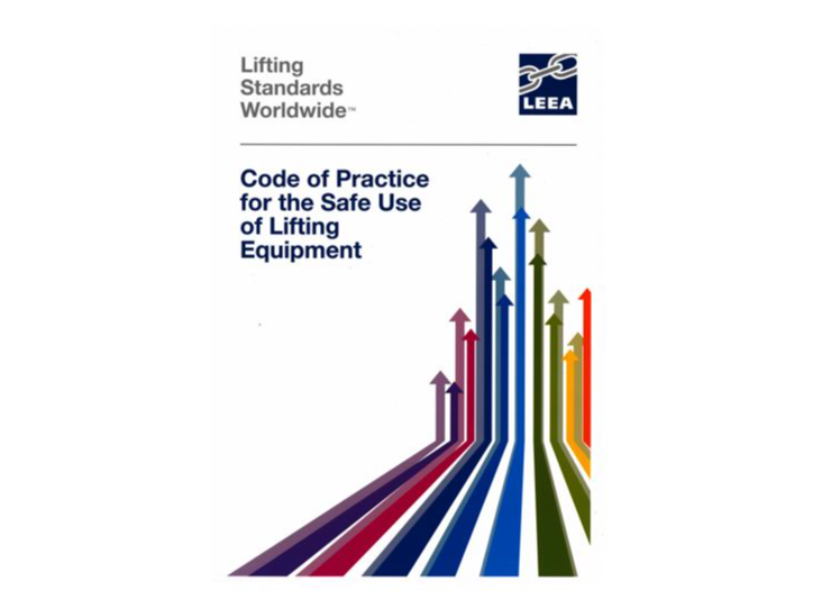 Code of Practice for the Safe Use of Lifting Equipment - Edition 9 (Nov 2019)
Non-Members Price
| | 1-9 | 10-49 | 50+ |
| --- | --- | --- | --- |
| UK | £100.00 | £100.00 | £100.00 |
| EU | £100.00 | £100.00 | £100.00 |
| WW | £100.00 | £100.00 | £100.00 |
Members Price
| | 1-9 | 10-49 | 50+ |
| --- | --- | --- | --- |
| UK | £25.00 | £25.00 | £25.00 |
| EU | £25.00 | £25.00 | £25.00 |
| WW | £25.00 | £25.00 | £25.00 |
Individual Trainee Price
| | 1-9 | 10-49 | 50+ |
| --- | --- | --- | --- |
| UK | £75.00 | £75.00 | £75.00 |
| EU | £75.00 | £75.00 | £75.00 |
| WW | £75.00 | £75.00 | £75.00 |
Shipping will be charged this product.
PLEASE NOTE REFUNDS ARE NOT AVAILABLE ON PUBLICATIONS.
WE MUST BE NOTIFIED WITHIN 5 DAYS OF ANY DISCREPANCIES WITH ORDERS RECEIVED.
Quantity
Full Product Description
LEEA's Code of Practice for the Safe Use of Lifting Equipment (COPSULE) provides expert guidance on safe lifting practice. The ninth edition was published in November 2019.
Comprehensive guidance
Easy to use – full index for quick reference
Authoritative – written by industry experts
Up to date – revised to incorporate current industry practice
Globally applicable
The COPSULE is a practical guide for operating, maintenance, training and purchasing procedures relating to lifting equipment. It identifies and addresses the common causes of lifting and handling accidents, promoting safer working practices and helping to ensure all staff in positions of responsibility comply fully with relevant health and safety legislation.
Based on LEEA's impartial, in-depth expertise and experience, the COPSULE covers both the general issues applicable to all lifting and handling operations and a wide range of specific equipment types. These include manual and power operated chain blocks and hoists, winches, girder trolleys, clamps, slewing jib cranes, runways, mobile gantries, jacks, slings, shackles, eyebolts, lifting beams, spreaders and frames, and electric overhead travelling cranes.
Contents include –
Definitions
Legal requirements
Principles for the selection of lifting equipment
Information to be exchanged between the user and designer/supplier
Marking, storage and handling
In-service inspection
Safe use of lifting equipment
Training
Recommended crane signals
Load estimation - weight and centre of gravity
Load security - balance and stability
Structures
Principles for the selection and use of multipurpose slings
Principles for the selection and use of lifting appliances
Planning the lifting operation
Guidance on written schemes of examination
Delivery:
Please allow 10 working days for delivery within the UK.
Free download link - www.leeaint.com/copsule