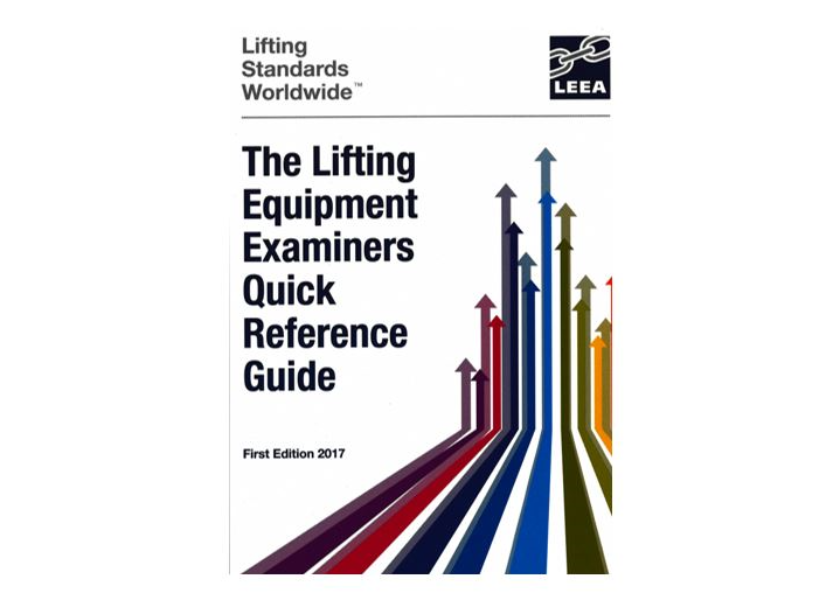 The Lifting Equipment Examiners Quick Reference Guide
Non-Members Price
£10.00
(EU: £13.10 WW: £14.50)
Members Price
£5.00
(EU: £5.50 WW: £6.00)
Individual Trainee Price
£10.00
(EU: £13.10 WW: £14.50)
PLEASE NOTE REFUNDS ARE NOT AVAILABLE ON PUBLICATIONS.
WE MUST BE NOTIFIED WITHIN 5 DAYS OF ANY DISCREPANCIES WITH ORDERS RECEIVED.
Quantity
Full Product Description
The Lifting Equipment Examiners Quick Reference Guide is a laminated, pocket sized flip book, designed for examiners to carry with them and use on-site.
It is an essential aide-memoire for those engaged with on-site lifting equipment inspection/examinations, providing focus points and acceptance/refection criteria for a diverse range of lifting equipment.
Ideal to use together with the Examiners Handbook.
Contents include -
Electric overhead travelling crane
Hand chain block
Hand operated lever hoist
Jaw winch
Power operated hoist
Winch
Travelling girder trolley
Beam clamp
Slewing jib
Runway (monorail)
Mobile gantry
Manual jack
Chain sling
Wire rope
Flat woven webbing sling
Man-made fibre roundsling
Fibre rope sling
Shackle
Eyebolt
Lifting beam, spreader & frame
Plate handling clamp
Rigging screw & turnbuckle
Barrel lifter
Crane fork
Magnetic lifter
Vacuum lifter