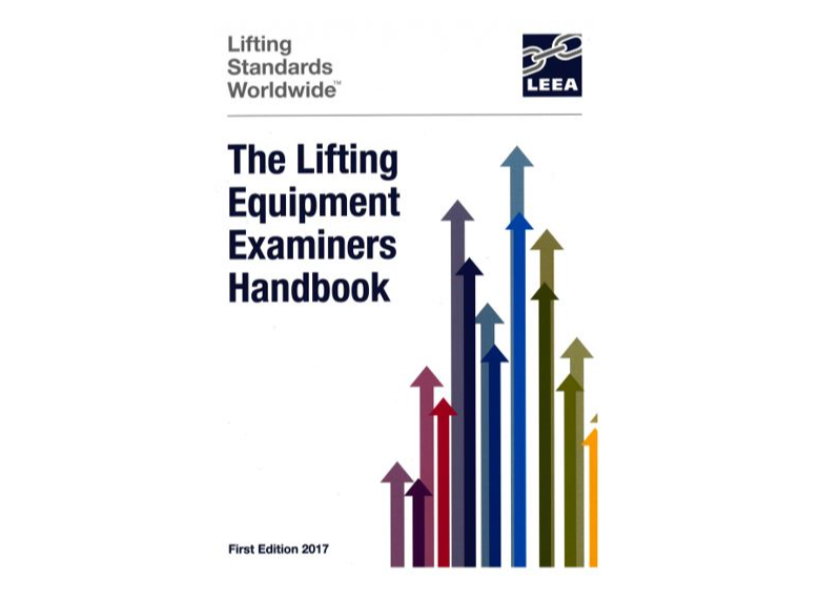 The Lifting Equipment Examiners Handbook
Non-Members Price
£10.00
(EU: £13.10 WW: £14.50)
Members Price
£5.00
(EU: £5.50 WW: £6.00)
Individual Trainee Price
£10.00
(EU: £13.10 WW: £14.50)
PLEASE NOTE REFUNDS ARE NOT AVAILABLE ON PUBLICATIONS.
WE MUST BE NOTIFIED WITHIN 5 DAYS OF ANY DISCREPANCIES WITH ORDERS RECEIVED.
Quantity
Full Product Description
The Lifting Equipment Examiners Handbook is a best practice reference handbook for the competent person. It has been designed as a working tool to carry with you and use together with the Lifting Examiners Quick Reference Guide.
Contents include -
LEEA technical requirements
The modern approach to verifying lifting equipment
Basic procedure for thorough examination
Examples of examination scopes for generic forms of lifting equipment
Supplementary testing of lifting equipment
Action arising from a thorough examination
Non-destructive tests
Proof loads/forces
Method statements and risk assessment
Work at height
Planning a lifting operation
Standards
Data and formula for the lifting engineer
Lifting equipment and UK legislation
Documentation and marking required by UK legislation
Guidance on written schemes of examination for lifting equipment
Status of test certificates
Status of CN harmonised standards
UK Work at Height Regulations