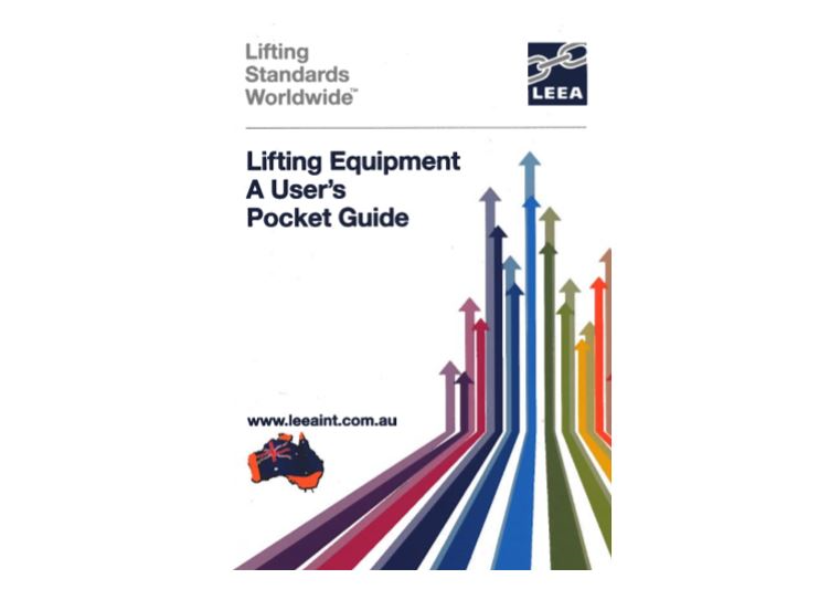 Lifting Equipment A User Pocket Guide (Australian Version)
Non-Members Price
£10.00
(EU: £10.00 WW: £10.00)
Members Price
£8.00
(EU: £8.00 WW: £8.00)
Individual Trainee Price
£10.00
(EU: £10.00 WW: £10.00)
PLEASE NOTE REFUNDS ARE NOT AVAILABLE ON PUBLICATIONS.
WE MUST BE NOTIFIED WITHIN 5 DAYS OF ANY DISCREPANCIES WITH ORDERS RECEIVED.
Quantity
Full Product Description
The Lifting Equipment: A User's Pocket Guide (Australian version) references best practice and key information from LEEA's Code of Practice for the Safe Use of Lifting Equipment. It is for trained doggers and slingers to carry with them and use as a reference tool.
Contents include –
Summary of legislation
General procedures
Selection and use of lifting equipment
Safe use information for specific types of lifting equipment
Supporting references
Price will vary depending on currency conversion rates but are approximately –
Non-members: AUD$20 estimate
Members: AUD$16 estimate