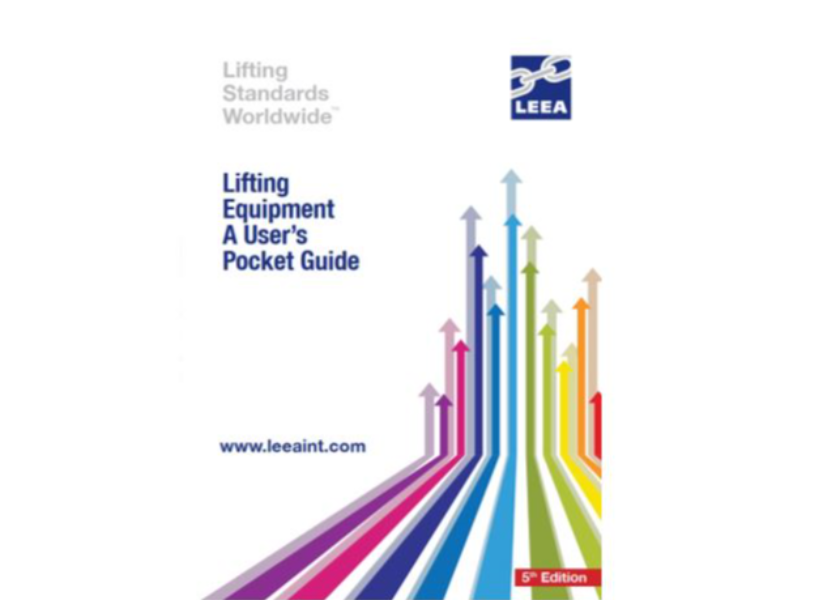 Lifting Equipment - A Users Pocket Guide 5th Edition 2020
Non-Members Price
| | 1-9 | 10-49 | 50+ |
| --- | --- | --- | --- |
| UK | £10.00 | £8.00 | £7.00 |
| EU | £10.50 | £10.50 | £10.50 |
| WW | £11.50 | £11.50 | £11.50 |
Members Price
| | 1-9 | 10-49 | 50+ |
| --- | --- | --- | --- |
| UK | £8.00 | £4.80 | £4.00 |
| EU | £8.50 | £5.10 | £4.25 |
| WW | £9.50 | £5.70 | £4.75 |
Individual Trainee Price
| | 1-9 | 10-49 | 50+ |
| --- | --- | --- | --- |
| UK | £10.00 | £10.00 | £10.00 |
| EU | £10.50 | £10.50 | £10.50 |
| WW | £11.50 | £11.50 | £11.50 |
PLEASE NOTE REFUNDS ARE NOT AVAILABLE ON PUBLICATIONS.
WE MUST BE NOTIFIED WITHIN 5 DAYS OF ANY DISCREPANCIES WITH ORDERS RECEIVED.
Quantity
Full Product Description
The Lifting Equipment User's Pocket Guide references best practice and key information from LEEA's Code of Practice for the Safe Use of Lifting Equipment and offers some complimentary additional information. It is intended as a working tool for the competent person responsible for planning, pre-use checking and rigging of lifting equipment to carry with them and use as an immediate source of reference.
It summarises in three parts the most relevant information for the safe use of a wide range of lifting equipment.
Part 1 provides:
A detailed lifting procedure covering general lifting operations
Guidance on the selection and use of lifting equipment
Part 2 provides:
27 sections each dealing with a specific type of lifting equipment
The key points to be observed for the safe use and pre-use inspection of each item of equipment.
Part 3 provides:
A detailed glossary
Guidance on load estimation – weight and centre of gravity
The guide is A6 size – ideal for the pocket, comprising 200 pages and fully indexed for quick reference.