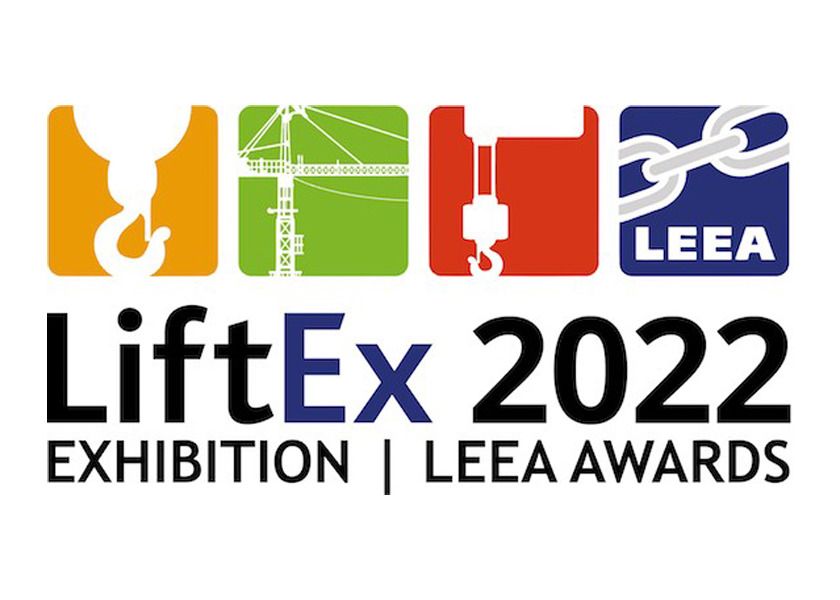 Raising productivity
Ross Moloney, CEO of the Lifting Equipment Engineers Association, casts his eye over the world of Lifting, as the industry makes plans to head to Aberdeen for LiftEx 2022.
Lifting is a ubiquitous and essential function in many end user supply chains, all of which would come to a halt without a bewildering variety of cranes, hoists, platforms, cradles and their associated chains, ropes, slings and other lifting equipment – not forgetting services such as inspection, maintenance and training.
Lifting has a role to play in ensuring the productivity of so many sectors that are going through their own developments during unprecedented times. The Oil and Gas industry is currently in the spotlight surrounding the fuel and energy crisis as demand increases to keep the energy flowing. Supporting this demand is the expanding offshore wind energy sector, which adds harsh environments into the equation, compounding maintenance costs in a sector where uptime is already a priority in order to maintain energy generation. Throughout the Utilities sector, lifting equipment is deployed in field operations as well as for infrastructure installation and repairs to treatment centres, energy generation plants, specialised nuclear facilities and the rapidly growing renewables sector.
Lifting is on the up in other sectors such as Construction, where investment and urbanisation consistently drives new projects. Across Maritime and Port operations, lifting reliability leading to minimised downtime is the key to efficient loading and unloading. Throughout the world of Logistics, lifting keeps supply chains flowing through ports and railheads. Inside warehouses, stacker cranes travel through automated storage and retrieval systems. The use of materials handling equipment is growing in manufacturing and warehousing to help reduce musculo-skeletal and repetitive strain injuries. The Automotive sector is going through a significant transition towards electric vehicles. Driven by Just In Time assembly, their production lines must keep running, making dependability of any lifting equipment or supporting services vital. Without lifting in the Entertainment sector, theatre, television and film sets will not be moved, lighting rigs for live concerts will remain on the stage instead of above it.
Leaders responsible for procuring lifting equipment and services in any of these markets must be made aware of how to source excellence. They should also fully understand the relevant risks, consequences and legal obligations. They must strive towards best – rather than merely good – practice. The Lifting industry is constantly evolving with the onset of new materials, new innovative ideas, better ways of doing things, and the inclusion of modern technologies adds to the portfolio of solutions that will improve productiveness and efficiency while also ensuring safety.
For all of these sectors and others, LiftEx 2022 offers a one stop shop to find services and products as well as to gain the latest lifting related knowledge and insights no matter what the sector. Located this year in the major Oil and Gas centre of Aberdeen, LiftEx offers the perfect opportunity to a to gain vital lifting related knowledge and insights, as well as an opportunity to meet LEEA members and discuss ways they can help achieve best practice.
LiftEx 2022, the free-to-attend flagship event hosted by LEEA, will be held at P&J Live, Aberdeen on 5-6 October 2022. This is the leading networking event for the lifting industry, with a packed exhibition floor of major lifting suppliers, and over 1,500 buyers attending from multiple vertical markets. LiftEx Headline Sponsor is Rapid Response Solutions and Silver Sponsor is Van Beest. For further information on LiftEx, and to download your free visitor ticket, go to: https://liftex.org/liftex-aberdeen or contact Leah Phelps tel +44 (0) 203 488 2865, email: enquiries@L2Events.com.