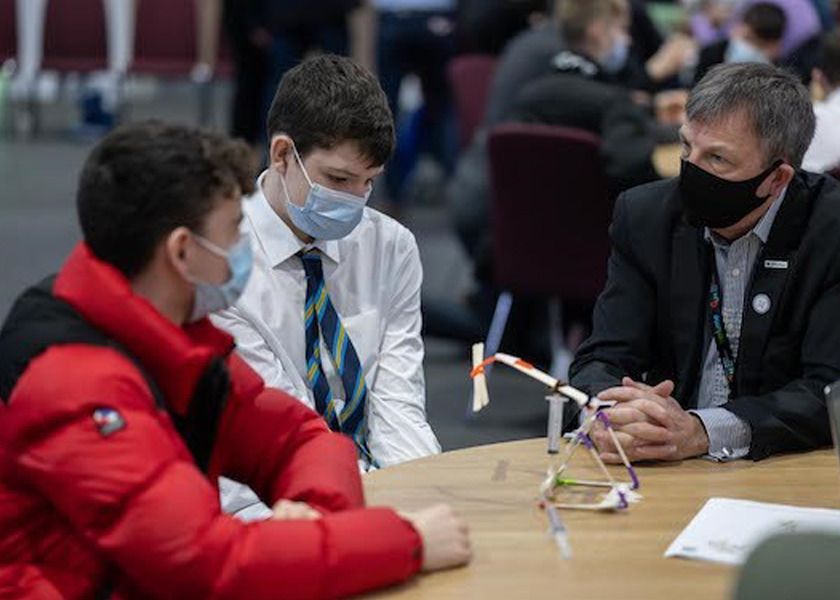 Plans for Think Lifting activities at LiftEx 2022
LEEA will be hosting a school engagement event at LiftEx 2022 in Aberdeen on 6 October – the second day of exhibition.
This will be a collaborative event, organised in association with an external company called TechFest, which is currently deep in the planning phase, so there will be more detail to come.
The aspiration of the one-day event is to incorporate a school programme as part of LiftEx. The intention is to have approximately 100 students aged 16-18 from local schools taking part. Through meeting with industry professionals from LEEA and its members, hands-on challenges, mock interviews and other activities, the event will raise awareness among local teachers as well as students of the opportunities in the Lifting Industry and pathways into it. The free content LEEA will be offering throughout the day will include sharing industry knowledge and experience with the next generation, as well as introducing and promoting the Lifting Industry.
The outline itinerary will be: a safety briefing conducted on arrival, summary of the day and introduction to LEEA. Presentations will follow from the Association, a LEEA member and a partner. These will be geared to inspiring the audience through the benefits and opportunities offered by the industry, and the pathways into it.
There will be an Activity Zone, where a series of activities utilising Think Lifting experiments in addition to those from TechFest. Career and networking workshops – speed interviews with students and industry professionals.
Think Lifting is the school engagement programme already established by LEEA to inspire and encourage children to consider a career in the lifting industry through linking them to local lifting sectors. Interested parties (such as LEEA members) have access to a suite of tools, such as the aforementioned experiments, to promote conduct Think Lifting classes.
The final part of the day for the students will be a tour of the exhibition hall visiting the stands of member companies that have signed up to host the students. With the plans still being developed, there will be potential for more activities to be added. For further information please email: events@leeaint.com