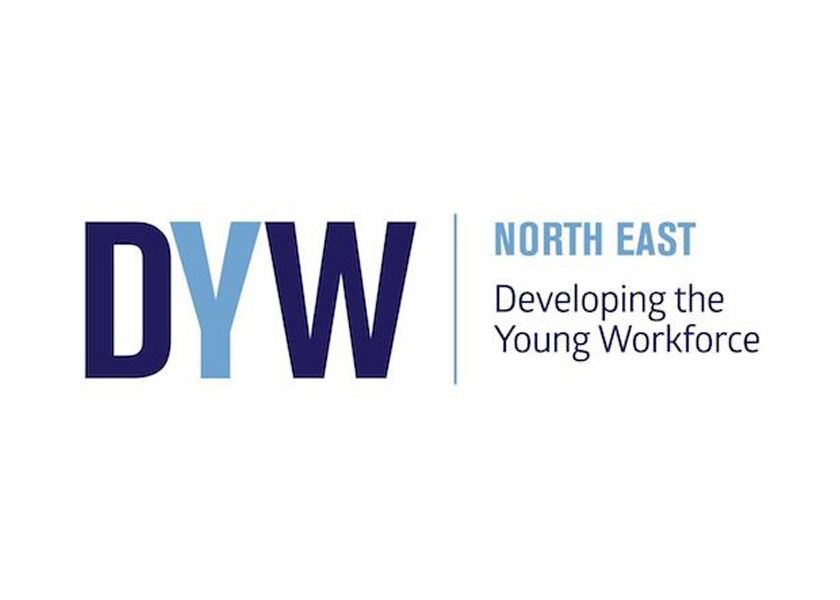 LiftEx provides a lesson in lifting opportunities for students
DYW North East is joining LEEA and TechFest at LiftEx 2022 in Aberdeen this October to support LEEA members in raising awareness of the abundance of opportunities for young people offered by the Lifting Industry.
Developing the Young Workforce (DYW) makes it easier for employers to connect with students in schools and colleges across Scotland. The organisation plays a key part in the delivery of the Young Person's Guarantee, which aims to connect every 16-24 year old to an opportunity.
DYW North East is one of 20 regional groups in Scotland, covering Aberdeen and Aberdeenshire. Within its team, is an Employer School Coordinator mapped to each secondary school in the area; their focus is to develop local partnerships between education and industry.
"Supporting industry associations such as LEEA and its members is an important part of DYW North East's work," says Margo Milne, Director, DYW North East (pictured). "We recognise that the engineering/lifting industry offers an abundance of opportunities for young people, however it may face challenges in terms of raising awareness of these opportunities. This is where DYW North East comes in: we can help industry representatives connect with young people while they are still at school, to inform and inspire them about the sector."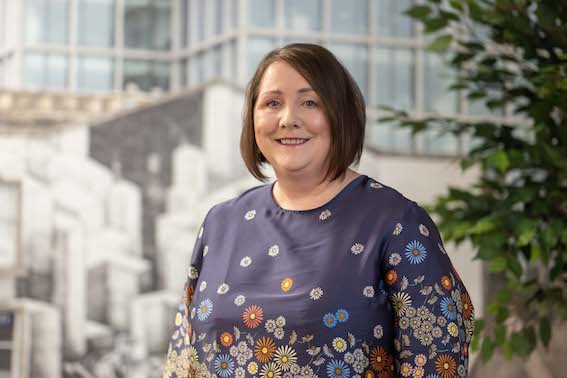 Attracting the next generation is key for the engineering/lifting industry if it wishes to avoid skills shortages. Informing and inspiring young people about the opportunities within it can help LEEA members to build a talent pipeline for the future.
Milne believes that early engagement with young people while they are still at school is incredibly important. "Tools like LEEA's Think Lifting classes help to raise pupils' awareness of the different roles that are available in the industry. Just as importantly, industry-led classroom activities allow young people to develop the skills that LEEA members are looking for, so that they are better placed to join the workforce when they do leave school. Teachers also benefit from exposure to these sessions too; it helps them to refine the curriculum to better reflect the world of work."
Any LEEA members who are engaging with schools or employing young people are eligible to join the Young Person's Guarantee. Becoming a Young Person's Guarantee employer can help to raise an organisation's profile and provides access to on-going partnership support.
Equally, if your organisation is not currently engaging with young people – but would like to – the Young Person's Guarantee pro forma provides a great starting point in terms of considering the different ways to get involved, then structuring and planning activity.
Regardless of current activity levels, DYW North East would encourage LEEA members to consider joining the Guarantee. "We are here to guide organisations through the process and beyond," says Milne.
Working with LEEA to organise the LiftEx Industry Career Day on 6 October is TechFest, the local specialist in the promotion of STEM (Science, Technology, Engineering and Mathematics) subjects.
The DYW North East team will be available on both event days, located on stand number five. LEEA members who are interested in on-going engagement with the region's young people are encouraged to drop by for a chat. The organisation will also be part of the speaker programme on the 5 October, which will allow exhibitors and attendees to learn more about the service it provides.
Milne concludes: "DYW North East is delighted to support LiftEx and TechFest by promoting the LiftEx Industry Career Day to young people and educators in the region."
LiftEx 2022, the free-to-attend flagship event hosted by LEEA will be held at P&J Live, in Aberdeen on 5-6 October 2022. For further information on LiftEx, and to download your free visitor ticket, go to: https://liftex.org/liftex-aberdeen.