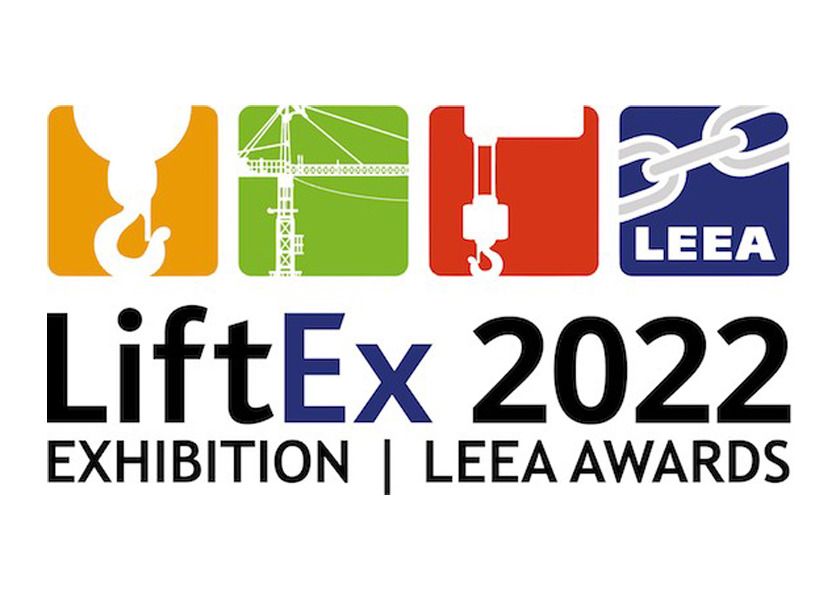 LiftEx is the one stop shop for all lifting solutions, for all sectors
Lifting is a ubiquitous and essential function in many supply chains including Oil & Gas, Construction, Ports & Maritime, Logistics, Offshore, Manufacturing, Automotive, Utilities and Entertainment. All of these sectors that would come to a halt without a bewildering variety of cranes, hoists, platforms, cradles and their associated chains, ropes, slings and other lifting equipment – and not forgetting services such as inspection, maintenance and training.
While some of these sectors have a greater awareness of lifting matters than others, it is vital that leaders responsible for procuring lifting equipment and services in any of these markets fully understand the risks, consequences and legal obligations, as well as being able to filter good practice from the bad. The Lifting industry is constantly evolving with the onset of new materials, new innovative ideas, better ways of doing things and the inclusion of modern technologies adds to the portfolio of solutions that will improve productiveness and efficiency while also ensuring safety for end users in a range of sectors, which each have their own particular challenges.
The Oil and Gas sector involves powerful physical processes. These risks are generally well appreciated but less attention is sometimes paid to the risks of lifting and moving materials, often at height.
Cranes and lifting equipment are synonymous with the Construction sector. While the sector is often described as a barometer for the economy investment consistently drives new projects as urbanisation continues – particularly in developing markets. The need for excellence in standards and safety – which is a fundamental concern in construction industry – is required of lifting equipment and services, no matter where the building site is around the world.
Lifting equipment plays a vital role across Maritime and Port operations, where reliability leading to minimised downtime is the key to efficient loading and unloading. Safety is paramount in any operation and ignorance in relation to lifting can result in severe consequences beyond handicapping port and maritime operations.
Throughout the world of Logistics, lifting keeps supply chains flowing from port cranes loading and unloading cargo at docks. Then further into multimodal operations such as lifting loads at railheads from trains to lorries. Inside the warehouse, cranes and hoists commonly lift goods, particularly in facilities supporting manufacturing plants and servicing centres. Then there are the stacker cranes running up and down the aisles of automated storage and retrieval systems.
The Offshore sector is a long established customer for lifting equipment and services that can maintain safe operations for Oil and Gas in the challenging environments at sea. As the offshore wind energy sector expands, it increases the Offshore sector's requirement for lifting equipment, for which this relatively new industry sets several challenges. Working with lifting equipment must be carried out with safety as the priority because working at height exposes people to risk. Offshore adds harsh environments into the equation, compounding maintenance costs in a sector where uptime is already a priority in order to maintain energy generation. Lifting equipment that is fit for the intended purpose is essential as are services for inspection and maintenance programmes from experts in which trust can be placed.
Many companies involved in Manufacturing will be surprised to discover how much lifting equipment they actually own. Production equipment is fairly obvious, but use of materials handling equipment is growing in yards and warehouses, partly in a bid to reduce musculo-skeletal and repetitive strain injuries. Often there is also rarely used equipment to do with building maintenance. And as industrial change sees buildings repurposed, many facilities contain 'redundant' lifting gear – redundant, that is, until someone unexpectedly tries to use it. All this needs to be taken into account.
The Automotive sector is going through a significant transition as the move towards introducing electric vehicles continues apace. Yet it remains an advanced and highly efficient sector in terms of sourcing, production and distribution. Just in time assembly means the production lines must keep running. Reliability of any lifting equipment or supporting services is paramount.
Lifting equipment is commonly used throughout the Utilities sector – from field operations, infrastructure installation and repairs to treatment centres and energy generation plants to the specialised nuclear plants and the rapidly growing renewables sector. Lifting expertise and excellence in products services and solutions is vital to keep the Utilities sector operating to provide essential services around the world.
Without lifting the Entertainment sector would grind to a halt. Theatre, television and film sets will not be moved, lighting rigs for live concerts will remain on the stage instead of above it. Having the right equipment and services is vital to run successful productions and concerts ensuring they run smoothly, efficiently and are safe.
For all of these sectors and others, LiftEx offers a one stop shop to find services, products as well as to gain the latest lifting related knowledge and insights no matter what the sector. Located this year in the major Oil and Gas centre of Aberdeen, LiftEx offers the perfect opportunity to meet LEEA members and discuss ways they can help, as well as a chance to gain vital lifting related knowledge and insights.
LiftEx 2022 takes place on 5-6 October 2022 at P&J Live, Aberdeen, Scotland. For further information and to register, visit https://liftex.org/liftex-aberdeen or contact Leah Phelps tel +44 (0) 203 488 2865, email: enquiries@L2Events.com.