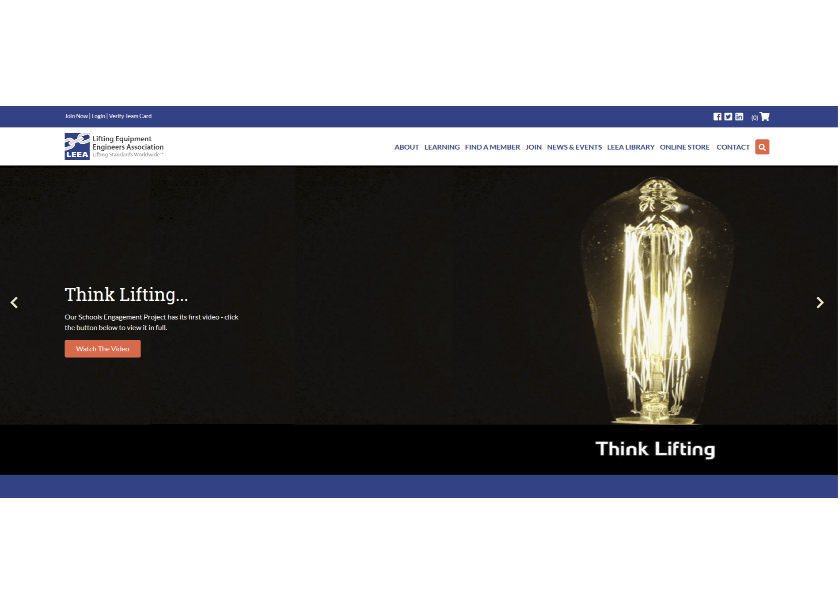 Think Lifting film premier and chance to get involved in Part Two
LEEA has released its first Think Lifting film to promote the industry to young people. You can watch the film here: https://leeaint.com/thinklifting.
This first Think Lifting film introduces the industry and its place in helping build the world around us – from ancient monuments to modern skyscrapers – and shows the how lifting plays a role in all kinds of sectors. LEEA will be filming footage for the next instalment during Day 2 of LiftEx. If you are interested in being interviewed for the film at the event, or wish to provide footage, then please get in touch by emailing ross.moloney@leeaint.com.
Working with LHI magazine, LEEA's Think Lifting schools engagement programme aims to bring the opportunities of entering the Lifting Industry to the attention of pre-option secondary school children (ages 11-13) through linking them to the local lifting sector. LEEA will provide interested members with free a suite of tools including 'experiments' to provide demonstrations and also to allow pupils themselves to get involved in solving problems.
By promoting the industry and its role in so many varied sectors, Think Lifting can show school children what the sector does and where it works.
The programme will stimulate further demand for the new apprenticeship currently being developed, which will act as a pathway to channel new skilled recruits into the lifting Industry.
Lifting is ubiquitous and the apprenticeship will open the door to the many sectors where lifting is involved – including the entertainment, medical, aeronautical, construction, logistics, manufacturing, oil and gas, offshore, renewable energy and the military.
The Lifting Industry can inspire imagination. Businesses, careers advisors, schools and parents need to work together to get young people interested. As the end of LEEA's 75th anniversary year approaches. Think Lifting is all about looking to the future – not only to bring young people into our industry but also creating a conduit for channelling their new ideas and fresh thinking to take the sector forward into the 21st century.