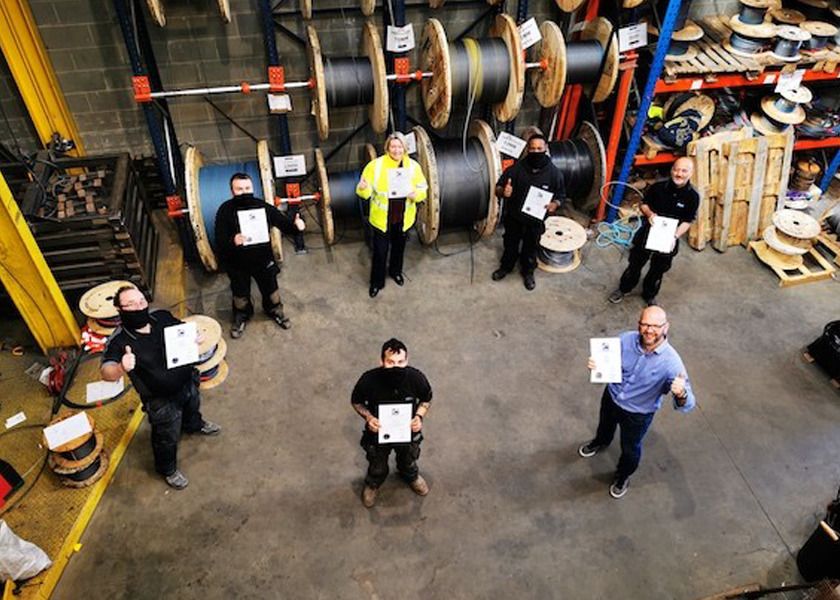 Sharkey Lifting beats pandemic to Full Membership
In 2020, just as Covid 19 was about to take hold, Sharkey Lifting Limited achieved Full Membership of LEEA.
With the subsequent lockdowns and restrictions that followed the company sought to make the most of the downtime by enrolling its engineers into variety of training courses on offer from LEEA. The swift adaptation of online training by LEEA enabled Sharkey Lifting's team to access foundation and advanced level courses enhancing their skills and knowledge. Having access to this structured technical training was a huge factor in the company's decision to pursue full LEEA membership.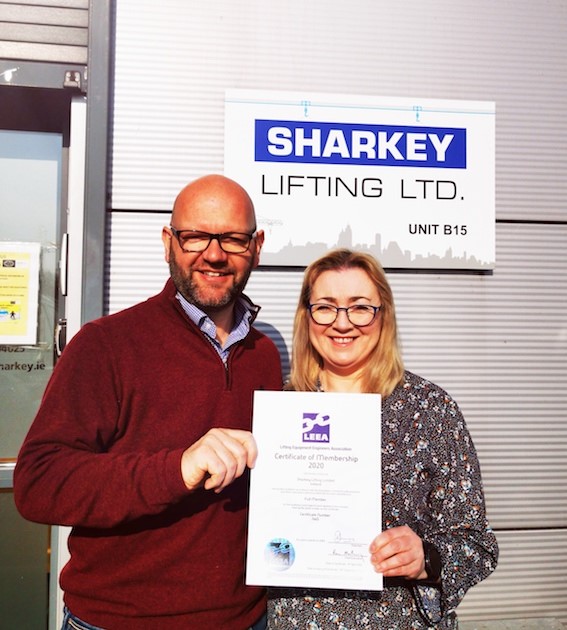 As a provisional member Sharkey Lifting was guided and advised by LEEA's Rory Rorison on how best to address issues with its internal processes and procedures. With Rory's input and assistance the company was delighted to be accepted as a Full Member of LEEA. Membership of the Lifting Equipment Engineers Association reflects Sharkey Lifting's desire to strive for the best practices and highest standards in the lifting industry. Since becoming full members the company has been availing of the comprehensive help, support and resources – particularly the invaluable 'triage service'. According to Sharkey Lifting, membership of the Lifting Equipment Engineers Association has enhanced its professional status and reinforced the company's bona fides as one of the leading lifting equipment companies in Ireland. Aidan and Michelle Sharkey are pictured with the LEEA Certificate and with the team at Sharkey Lifting.