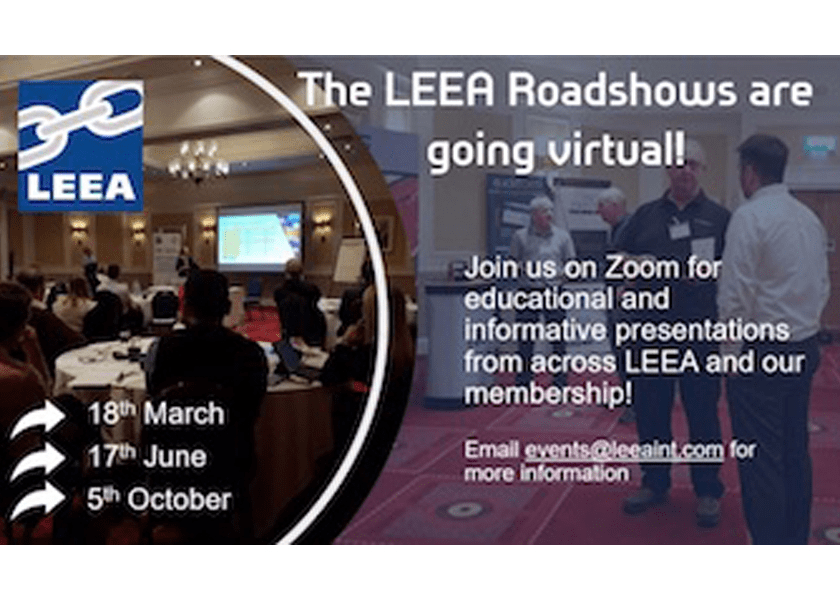 Roadshows go virtual
Our first Virtual Roadshow is on its way.
For LEEA updates and educational presentations, join us on Zoom at 10am (GMT) on 18 March. Members and non-members are welcome. Contact events@leeaint.com for the Zoom details and more information. There will be further LEEA Roadshows on 17 June and 5 October.