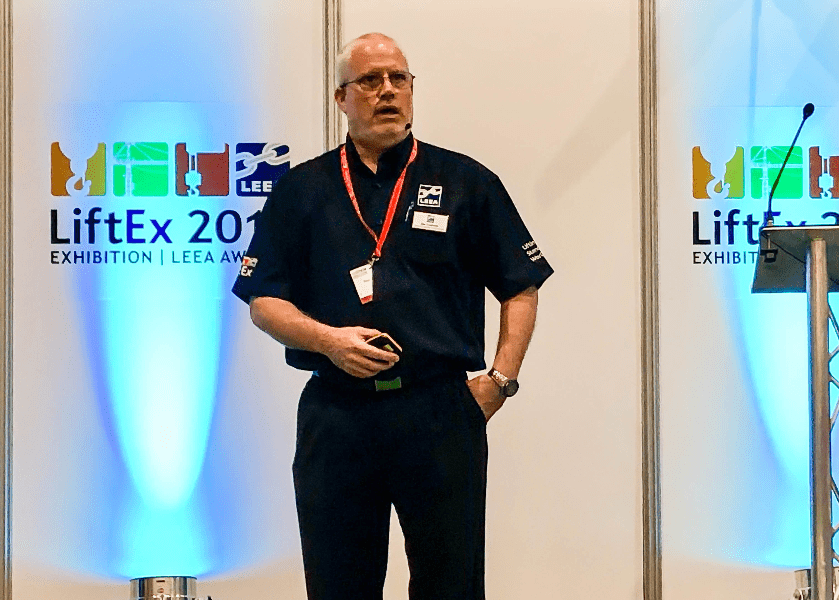 Trailblazer Working Group holds inaugural meeting
A Trailblazer Working Group (TWG) to develop the apprenticeship standard for the Lifting Industry has been assembled by Baz Trewhella, Project Specialist at the Lifting Equipment Engineers Association (LEEA), following an intensive consultation campaign.
The TWG met for the first time on Wednesday 14 November 2018 during LiftEx 2018.
The group comprised employers representing a variety of fields within the lifting industry – from oil and gas to the entertainment industry – with each member bringing their own skills, experience and knowledge to the table.
Despite their varying approaches they all identified common challenges, which primarily include a maturing work force and a general skills shortage.
The creation of an occupational standard apprenticeship will play a crucial role in addressing both of these issues and to attract and maintain a new and much needed pool of talent.
Throughout the meeting, Sarah Walker a Relationship Manager for the Institute for Apprenticeships (IfA), provided insights into the procedures for creating an apprenticeship standard.
The TWG immediately demonstrated an outward facing approach by providing an opportunity for Mark Stephenson of Allianz UK to share his experience and know-how in apprenticeship development with the rest of the group.
Luke Francis of SWL was appointed Chair of the TWG and, together with the other members, will attend several workshops hosted by the IfA in January and February.
The TWG comprises a wide range of personnel with an equally considerable level of skill, knowledge and experience from fields within the lifting industry:
Mr Luke Francis                       SWL (Chair of the TWG)
Mr Doug Price                          Rigging Services
Ms Kat Moss                            Catena Inspections and Engineering Services
Mr Dave King                          Lift Turn Move
Mr Paul Harrison                      GAP Group
Mr Mark Stephenson                Allianz UK
Mr Stuart Martin                      MOD (Army)
Mr Ian Shaw                           Certex
Mr Alan Crisp                          Calibration Engineers Services
Mr Damion Jones                     Southern Cranes
Mr Marcus Curry                      GT Lifting Gear              
Mr Phil Cameron                      First Integrated
Mr Oliver Auston                      Checkmate.
For further information, please contact LEEA: mail@leeaint.com