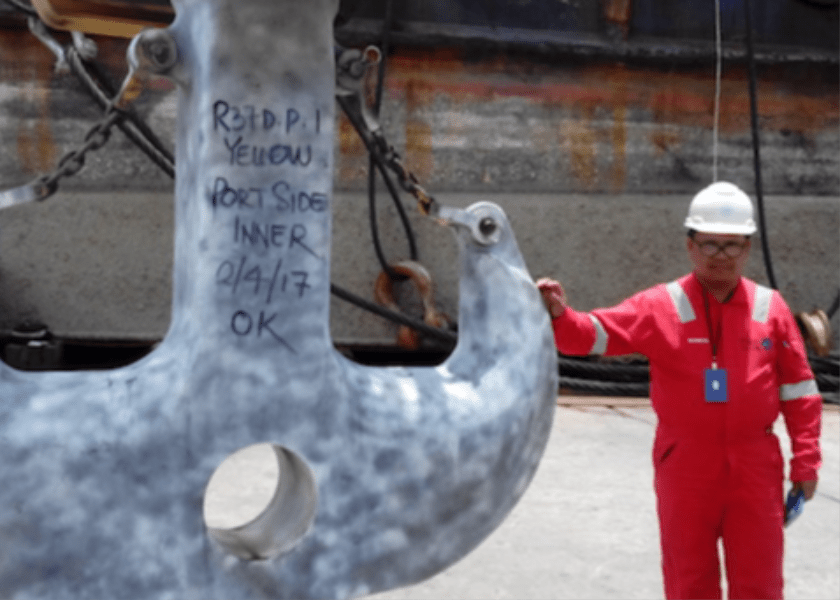 Touring the lifting industry centre of excellence
LEEA was pleased to give Tanweer Ahmed, Global Business & Contracts Manager of Technical Royal Excellence (TRE), a tour of its facilities in Huntingdon, UK during his visit to the association's AGM in September.
Tanweer commented: "The association has a wonderful training facility in Huntingdon. The classrooms are built according to international standards, which provide trainees with comfort and learning opportunities with more focused competency development. I was highly impressed with the practical training facility, which helps to give all learners deep knowledge about actual inspections. Craig Morelli, LEEA's Accredited Training Manager, made the visit particularly worthwhile by explaining the training methods and techniques in detail."
A full member of LEEA, Technical Royal Excellence (TRE) is an inspection and training company. Based in Abu Dhabi, United Arab Emirates the company has a global perspective and is committed to provide a safe work environment though inspection and training programmes. TRE has completed many lifting inspection projects worldwide including the inspection of one of the world biggest cranes – for example, the 5000 ton unit that belongs to Boskalis named "Asian Hercules III". The company offers inspection, load testing and certification of offshore structures including rigs, platforms and barges. It also offers lifting inspections on all other lifting equipment.
"We offer our prestigious clients different lifting training programmes, such as: Rigging & Slinging, Offshore/Mobile Crane Operator, Forklift Operator, Lifting Supervisor, Appointed Person, and Rigging Loft Management," said Tanweer. "The purpose of the visit to Huntingdon was to analyse LEEA's modern training centre facilities – especially the practical training facility, including the equipment and accessories available to trainees during their courses. We want to adopt the same approach to modernise our training centre, based in Abu Dhabi, to enhance our learning facility to the LEEA standard."
While clearly impressed with LEEA's facilities, during the tour Tanweer also expressed the support for the association coming from this international operator. "LEEA is doing a wonderful job by enhancing the lifting standards though the publications, guidelines and training programmes it offers to members," he said. "I believe that LEEA can play a vital role in emerging and fast-growing economies. It has a long-standing reputation for providing high quality service and standards, which we find admirable and glad to be part of as a member of the association."