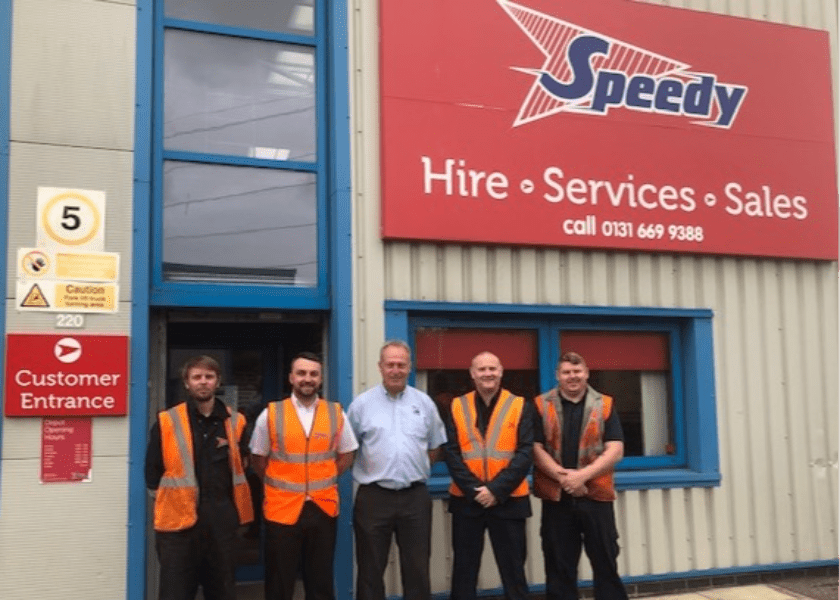 Speedy embarks on nationwide audit programme
Speedy Services has recently embarked on a block nationwide audit programme with LEEA in order to ensure its on-going compliance with standards and current best practice. Scotland has been the start point for Robert Rorison, LEEA Member Engagement Services, having already conducted audits in Glasgow, Grangemouth, and Edinburgh.
Another successful audit was completed with the staff of Speedy Services at the company's depot in Edinburgh, who are pictured from left to right: Scott Hamilton, Lifting Engineer and James Smith, Depot Manager; Robert (Rory) Rorison, LEEA Member Engagement Services; Speedy's Derek Rolink, Regional Lifting Manager and Sean Baillie, Lifting Engineer.