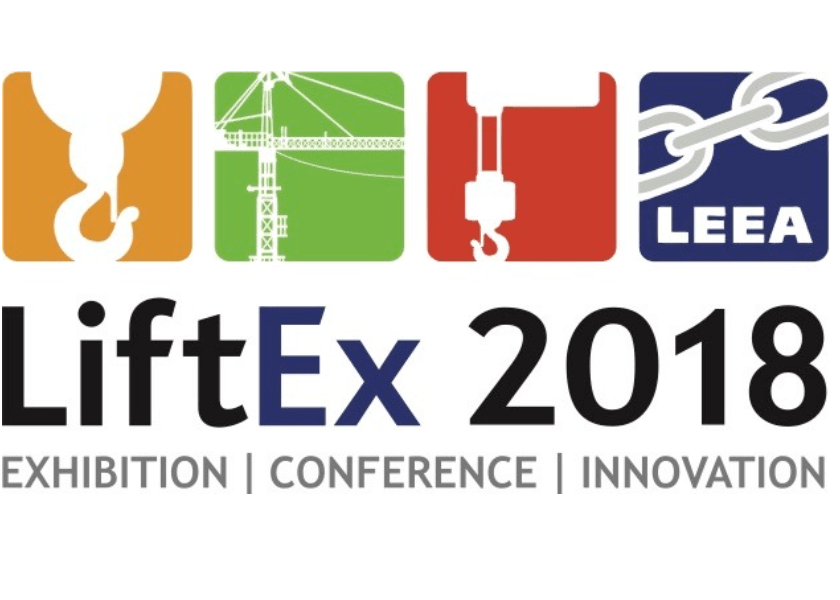 Raising Logistics at LiftEx 2018
Seeking gold standard solutions for lifting equipment and services is crucial for keeping logistics operations moving. LiftEx 2018, the Lifting Equipment Engineers Association's free to attend event, offers the ideal opportunity to find excellence.
Lifting equipment plays a vital role throughout the supply chain. Maritime and port cranes lift cargo on ships and bringing it to shore at docks. Further into multimodal operations, cranes will be used at railheads. Inside the warehouse, cranes and hoists commonly lift goods, particularly in facilities supporting manufacturing plants and servicing centres. Then there are the stacker cranes running up and down the aisles of automated storage and retrieval systems. Their numbers are increasing as labour costs rise and the need for fast order fulfilment increases.
Clearly then, wherever you look at logistics operations within a supply chain, smooth operation depends on being able to lift. Reliability leading to minimised downtime is the key to efficiency, but it is safety that is paramount in any lifting operation. One of the best ways logistics operations can mitigate the risk of an inspection by the Health and Safety Executive is to ensure that when procuring lifting equipment or supporting services, they look out for the LEEA logo. This shows that the service provider is a member of the Lifting Equipment Engineers Association – which is established across the globe as the leading representative body for all those involved in the lifting industry worldwide. As a member, the provider has undergone a rigorous auditing process to uphold LEEA's 'gold standard' and provide customers with the assurance of excellence. Our members are driven by quality and commitment to the highest possible practices.
A great way to find out more about the services on offer to logistics operations is to visit LiftEx 2018. LEEA's free-to-attend flagship event takes place at the Arena MK in Milton Keynes on 14-15 November. Now in its fourteenth year, LiftEx is an unmissable global gathering for the lifting industry, which spans an enormous number of vertical segments. These include: rail, construction, renewable energy, civil engineering, entertainment, road & maritime transport, health & safety, utilities and manufacturing. The many different challenges, solutions, regulations and best practice advice are addressed under one roof.
The event offers an ideal networking forum for the expected 1000-plus industry peers from a broad spectrum of industry. They can catch up with suppliers, view demonstrations and explore the latest solutions from over 80 top vendors.
Complimentary sessions and specialty programmes will cover the latest in safety regulations, technology innovations and industry best practices in sessions designed to help visitors in their everyday role.
Through the participation of careers advisors, teachers, universities, colleges and regional boards, LiftEx will also make a vital contribution to the Lifting Equipment industry's sustainability by engaging with the next generation of talent and attracting them into our sector. The prestigious LEEA Awards 2018, taking place alongside LiftEx on the evening of 14November, is a further innovation to raise the sector's profile at this year's exhibition.
On behalf of the Lifting Equipment Industry, LEEA extends a warm welcome to logisticians visiting LiftEx 2018.
For further information, visit www.liftex.org