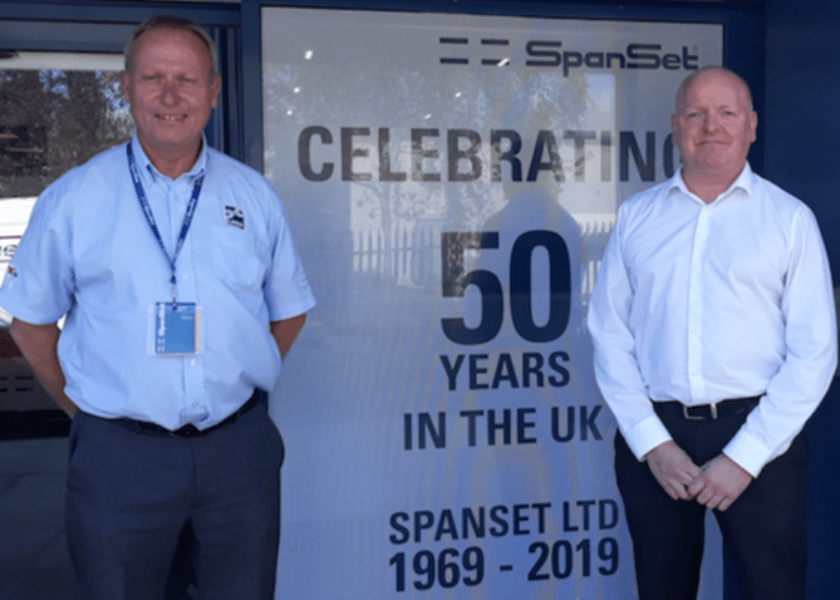 LEEA visits Spanset
Robert Rorison, LEEA Member Engagement Services, recently conducted an interim visit with Spanset UK at the company's premises in Middlewich Cheshire. Various topics were discussed including the 75/75 and the Think Lifting schools initiative. A tour of the production and training facilities followed.
The SpanSet Group celebrated its 50th anniversary in 2016 and SpanSet UK is one of the oldest companies in the group, having been established 50 years this year. Spanset UK recently celebrated this achievement with an open day at its Training Centre. This was an opportunity to demonstrate the knowledge and experience the company has gained along the journey and how this can be used to benefit its customers in the future.
Pictured next to the 50-year celebration poster are Robert Rorison, LEEA Member Engagement Services (left) along with Damian Flynn Spanset UK QHSE Manager.