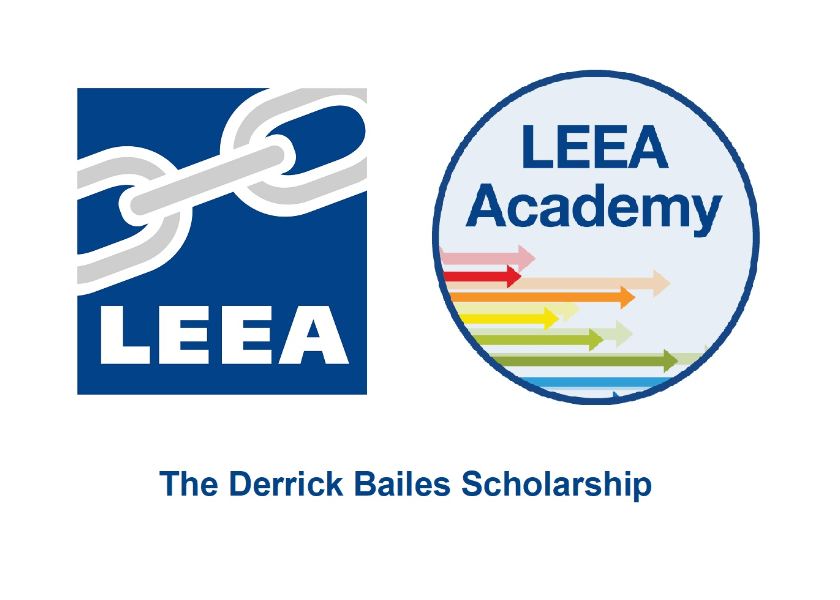 The Derrick Bailes Scholarship
As part of the association's aspiration to improve member benefits for learning and development, LEEA is introducing the Derrick Bailes Scholarship scheme. The scheme will support LEEA member organisations to build a more sustainable skills base for the future of the industry.
The aim of the scholarship will be to provide the opportunity for LEEA Full Members in our six regions of operation (UK/EUR, AUSTRALASIA, AMERICAS, SE ASIA, MENA, and AFRICA) the facility to select and nominate candidates whom they consider befitting to undertake initial training provided by LEEA via our Academy eLearning portal.
The scholarship will be a 1 year programme, in which 6 selected candidates (1 from each region), will be able to take up 2 x eLearning courses currently provided by LEEA (Foundation and Lifting Equipment General), within the programme time scale.
The fundamental aim of the scholarship is to provide an attractive opportunity to our membership to gain access to LEEA's training, which will be free of charge.
Sponsors and applicants should visit the LEEA website for more information. 
The Derrick Bailes Scholarship