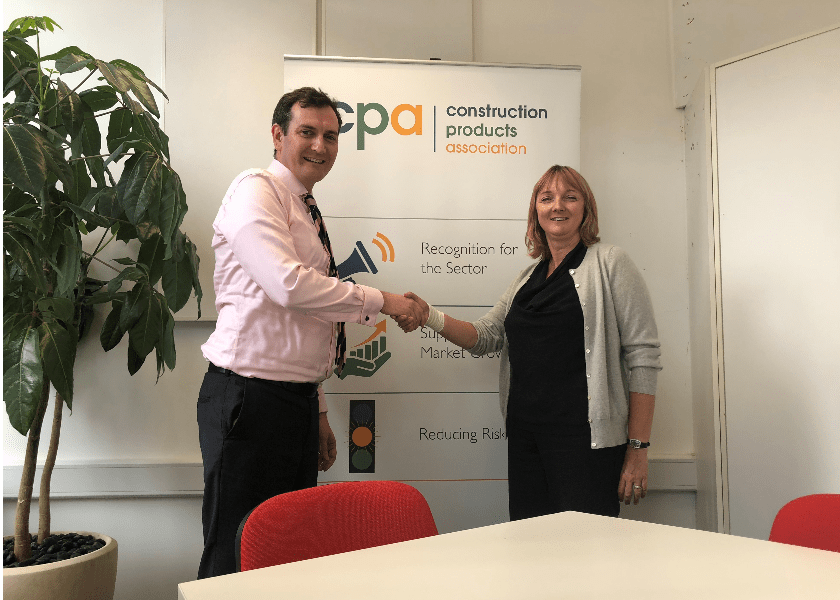 Bringing value to the construction supply chain
In mid-September, LEEA's CEO Ross Moloney met with Diana Montgomery, CEO of the Construction Products Association and the CPA's head of external affairs, Jeff May, to discuss the value that LEEA members can add to the construction supply chain and how LEEA can develop an on-going relationship. "The drive behind the meeting is to ensure that the built environment in general knows about and understands the distinctive characteristics of LEEA members, particularly in light of the high regard given to safety in the building industry," said Ross Moloney.
From its headquarters in the Building Centre in central London, the CPA represents the UK's manufacturers and distributors of construction products and materials and is a leading voice to promote and campaign for this vital UK industry. The sector directly provides jobs for 333,000 people across 23,488 companies and has an annual turnover of £56.5 billion.
"LEEA prioritises its members and one way we are doing this is to take the LEEA message to our end user markets," Ross Moloney added. "While we are highly visible in the lifting industry it is vital that we work hard to ensure that end users, such as those in the construction industry, are just as informed, particular when making important procurement decisions on lifting services. For this reason, I am unashamedly working with end user trade associations and representative organisations to ensure that their members look to work with LEEA members."
This meeting continues LEEA's intention to link up with end user markers to promote the gold standard services and the ability to mitigate risk of accidents offered by LEEA members.
For further information contact LEEA: mail@leeaint.com or visit www.leeaint.com