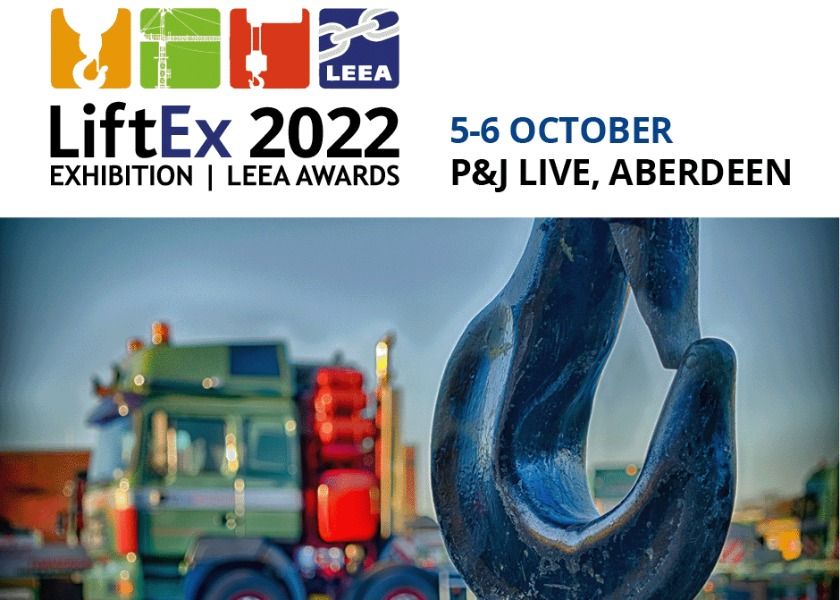 LiftEx Speakers - Call for Papers
LEEA is inviting lifting industry professionals to share case studies of their success, present innovative ideas and points for debate at our Lifting Industry Panel Discussion at LiftEx on Day 1 of the Show. This is an opportunity to present a short talk followed by Q&A and debate on industry hot topics, trends, current challenges and opportunities in the industry
Around 1,500 visitors are expected to attend the show over 2 days, with 100 attending the panel discussion in person. The session will be also recorded and pushed out to a wider global audience post-event.

Topics we're keen to have submissions on include:
Impacts of covid on how we work
Opportunities and challenges on the horizon
What's going to happen to oil and gas
How to attract new recruits into the sector
If I had three wishes for the industry…
LiftEx is the flagship event of LEEA, and is the leading networking event for the global lifting industry with over 100 exhibitors, over 1,500 industry professionals attending, 2 days of knowledge sharing and training, as well as the celebrated LEEA Awards.
Interested individuals should complete the submission form by following the link here. Please complete applications by 17:00 (BST) 29th June 2022. Selected applicants will be contacted following the close of applications to discuss requirements and session details. Successful applicants will be contacted by the end of July.
We look forward to welcoming you to LiftEx 2022 and are excited to re-connect with our fantastic industry face-to-face.