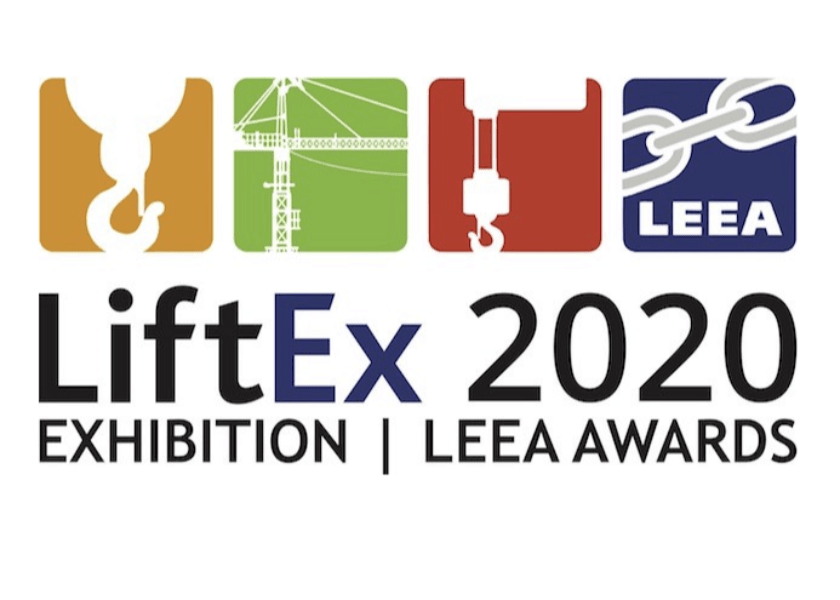 LiftEx 2020 latest
The 16th annual LiftEx and the third LEEA Awards will take place on 13–14 October 2020, at the Liverpool Exhibition Centre, UK. As flagship event for The Lifting Equipment Engineers Association (LEEA), LiftEx inspires, educates and unites the industry through educational and technical sessions, presentations on innovation, a packed exhibition floor and the must-attend LEEA Awards dinner.
Among the exhibitors will be Atlas Winch & Hoist Services, Brindley Chains, Carl Stahl Evita, Checkmate, Codipro, CoreRFID, Delta Hoisting Equipment, Durham Lifting, Dynamic Load Monitoring, EMM Corp, Formability, George Taylor Lifting, GGR Group, Hird, ITI, Latch & Batchelor, Lift Turn Move, Lifting Gear and Safety, Lifting Gear UK, Modulift, Motion Software, Petersen, Probst, Rapid Response Solutions/Hydraslide, Red Rooster, Reid Lifting, RSS, RUD, Safetrade, Sahm Splice, Slingmax Rigging Solutions, Society of Operations Engineers, Spanset, Sumner Manufacturing, Talurit, Tensology, The Crosby Group, Van Beest, William Hackett, WIROP Europe, Worlifts.
Visit www.liftex.org throughout the year for new developments. Partnership and exhibition opportunities are now available for LiftEx 2020. Requests will be dealt with on a first-come, first served basis. To secure a partnership package or prime spot on the exhibition floor, please contact Leah Phelps on +44 (0) 203 488 2865 or email enquiries@L2Events.com.