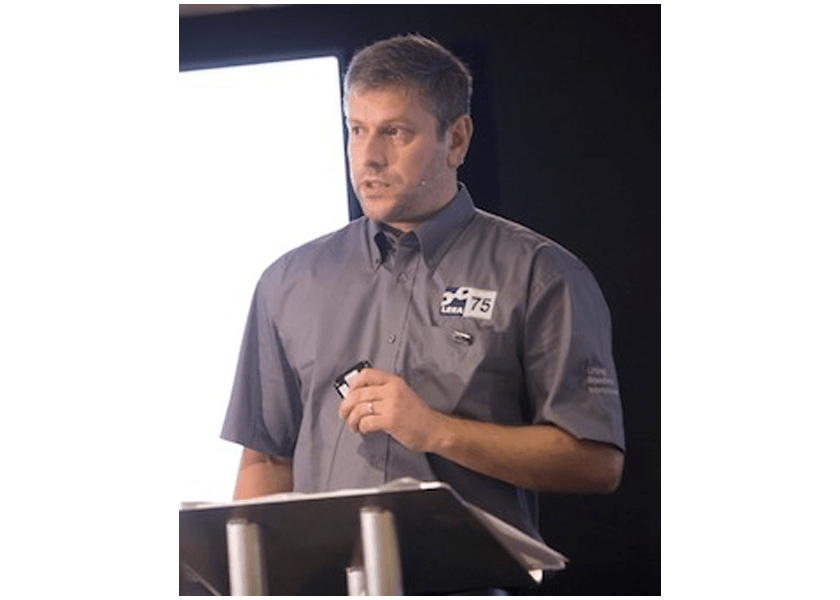 LEEA to discuss Thorough Examinations at IPE Live
LEEA's Head of Technical Services, Ben Dobbs, will deliver a seminar at Industrial Plant & Equipment Live.
This free to attend virtual conference, focussing on Maintenance, will be live on 17 November 2020. Ben will be discussing the Importance of Thorough Examination of Lifting Equipment, which will cover: LOLER and PUWER; approved codes of practice; competent persons; and defined scopes of examination.
IPE Live delegates can take part from the comfort of their own home or workplace and will receive a certificate to award them four CPD (Continuing Professional Development) hours for attending. To join the virtual conference, register HERE: or visit www.ipesearch.co.uk/webinars.
Ben will also be speaking at the Institution of Mechanical Engineers' Nuclear Lifting 2020 live online seminar, which will be held on 19 November 2020. Ben will be discussing monitoring for crane design working periods (DWP). The presentation will feature the principles of DWP, examples of age-related failures of cranes and how to use DWP to prevent age related crane failure.
The Institution of Mechanical Engineers' 8th Nuclear Lifting Seminar is the only event of its kind dedicated to lifting projects in the nuclear industry. It will present solutions to technical and environmental challenges facing those conducting high risk lifting. Attendees can explore long-term strategies, unique safety cases and cost-effective design that meet regulated standards. In addition, they will be able to understand how best to conduct complex and high-risk lifts on decommissioning, operational and new build nuclear sites.
Other speakers at the event include Jennifer Gilmour: Senior Mechanical Engineer, Dounreay Site Restoration Ltd; Richard Moss of the Office for Nuclear Regulation; Greg Jones: Mechanical Engineer, EDF-Energy; Matthew Dingsdale: Mechanical Engineer, Office for Nuclear Regulation; and Peter Bates: Mechanical Design Engineer, Section Leader – ASE tooling, Fuel Handling, Service Operations, Rolls-Royce plc. Visit events.imeche.org for further information.