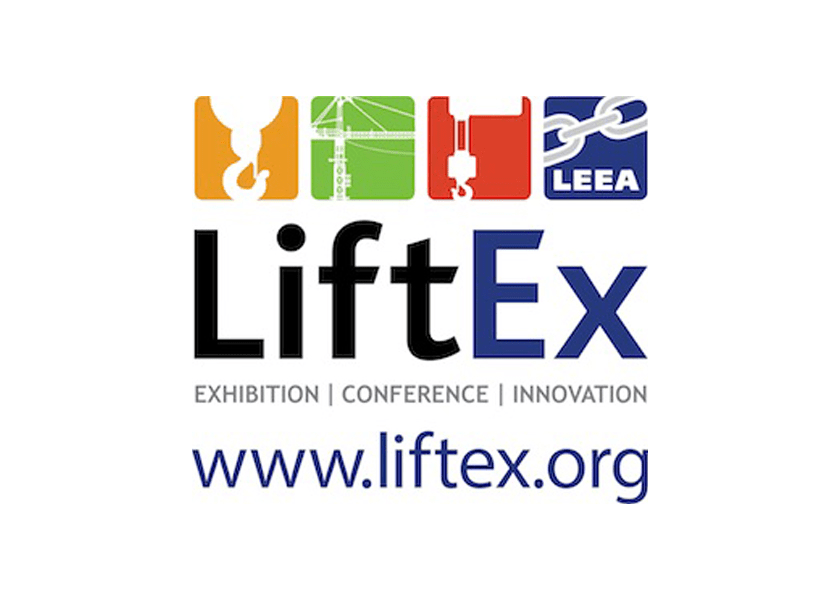 LEEA reveals significant new plans for 2021
Ross Moloney, LEEA CEO, previews the plans for forthcoming events, learning and other improvements to delivering support to members and maintaining the Association's gold standard globally.
While we start 2021 with Covid-19 lockdown restrictions in many areas, the vaccine rollout is underway and we all expect that normality will return in this year. However, a number of Covid related factors have combined to mean that we will not be holding a LiftEx in the UK in 2021.
Instead, we are delighted to now confirm that LiftEx 2021 will be held in in Bahrain on 27-28 September 2021, at the Gulf Hotel Bahrain & Convention Centre. The show will return to the UK the following year when it will be held in Aberdeen on 5-6 October 2022 at The Event Complex, Aberdeen, Scotland. We are excited to be back in Aberdeen in the European oil capital.
Holding this year's exhibition in Bahrain gives LEEA members a chance to meet with new customers and partners and we expect the 250 members in the Middle East to really support the show. We also hope that members from across the globe will attend. Bahrain offers a central location for the Middle East and good connections for visitors from Europe, Australasia, South East Asia and America, with the accommodation available on-site in the Gulf Hotel, where the event is being held.
However, it was important for us to retain an event in the UK's autumn. We hope by November the industry will be ready for a huge party to celebrate being on the other side. Consequently, in 2021 we are holding the LEEA Awards dinner on 5 November 2021 at the iconic Grosvenor House Hotel, Park Lane, London. We see this as being the time when members and their guests can get together and mark what we hope is a new beginning.
Having this event on a Friday evening in a prestigious London venue, with a celebrity host to be announced, marks a further step for what is an immensely popular annual celebration. Given the timing, we anticipate the 2021 event being the best LEEA Awards yet and certainly the biggest party!"
Award applications, which will be judged by an independent panel of industry experts, can be submitted on a new online portal going live soon and we will be sure to announce this in the next few weeks. The categories will be:
Best Innovation
Kevin Holmes Award for Excellence in Developing People
Safety Award
Outstanding Apprentice
Unsung Hero
Accredited Training Scheme – Best Trainer
Best Lifting Equipment Inspector/Tester/Examiner
Best Team
Best Lifting Operation
LEEA CEO's Award
Training
The LEEA team has taken on board recommendations and suggestions from members and is working to update the whole suite of the Association's training in a major update to the LEEA Academy. We are going out to tender for a high quality provider that will effectively take this content and turn it into a world-class online learning experience including videos, interactivity and possibly virtual reality.
LEEA is a truly global trade association but we have traditionally delivered training and audits only in English. Importantly, to align with our global footprint, these will all now be translated into Arabic, Bahasa, Portuguese Brazilian and simplified Chinese for mainland China.
The huge project, going live in April 2021, will support all of our membership, even those who speak only English, because it will boost the global profile and brand awareness of LEEA membership. This will empower us to win the argument about raising standards nationally by winning it globally – if, for example, an end user based in India is aware of LEEA, they are likely to want to use LEEA members wherever they are globally. We want members, wherever they may be around the world, to offer our gold standard assurance through being part of our incredible global brand. This move boosts LEEA as a global trading mark and reflects our determination to raise standards worldwide.
The refresh of our learning offering will also deliver value for money. The Covid-19 pandemic has further reinforced that it is not always essential to send trainers across the world. Minimising travel reduces overheads such as air-fairs and hotel costs – as well as our carbon footprint – allowing the Association to deliver greater value to members.
Zoom was a great enabler when the pandemic struck and now, having worked with the platform over the last year, we have gained the experience to take using the technology to a different level and make it a key part of our permanent training offering.
Consequently, we are investing in our facilities to meet the increasing levels of remote working. This will include implementing technology to turn our Huntingdon centre into high-tech IT suites, using technology such as interactive whiteboards and touch screens. These will address some of the difficulties that became apparent during our initial adoption of online learning – simple things such as glare from pointing a camera at an ordinary whiteboard.
Devolved regions
A further action we are taking to strengthen LEEA's global credentials and help it to better support members worldwide is to establish Regional Councils which take control over directing LEEA operations in the local areas. This council will have the ability to set its own work plans, prioritise the things they want to deliver and to allocate spending.
Anybody currently wanting training in Australia, for example, has to wait for a trainer to arrive from the UK. It's a similar situation if a member in, say, Angola wants an audit carried out. We are moving away from this reliance on travel so that we can cut out overheads and invest our resources on delivering for our members.
Development membership
Upholding LEEA's gold standard is our main priority. In 2021 we will be ensuring there is no risk of this reputation being diluted by a company joining the Association as a development member with the sole intention of only collecting the badge, and yet not being truly committed to self-improvement or meeting the requirements for gaining full membership.
We ceased accepting any new members into the development grade in 2020 and have been working hard to support existing development members on to full member status. New applicants have entered the Association as provisional members and have not been able to use the badge until they meet the requirements of full membership.
This moves the dial towards our full LEEA members and protects our gold standard. Development status was well intentioned and we continue to want to support members as they progress, however, it is my absolute belief that a member only gets to use a LEEA badge when they adhere to all the Association's rules.
This all represents a significant investment in learning tools and facilities for our future. I can't emphasis enough how fortunate I personally am to work with a Board, which is genuinely committed to delivering against the Association's vision. Our Board has a clear understanding of our challenges but also the ambition and commitment to delivering our vision. Right from the start of the Covid crisis, the Board have been extremely involved in the Association and any success we have had has been in no small part because of their dedication.
Thanks to the measures we have been taking throughout the past year I am pleased to inform you that we do not need to impose any operational changes during this current UK lockdown. LEEA operations remain the same: you can contact us, training and audits are continuing and there are additional Zoom courses to meet the lockdown demand. Zoom technology means we can carry on conducting audits during lockdowns and provide coverage to members irrespective of their geographical location. Clearly this does not offer the same experience as live visits but we are excited by what technology offers in terms of short notice audits, reducing overheads and remote drop-ins.
I would also remind you that the letter we received from Michael Gove MP during the first lockdown, stating that members and inspectors are still allowed to travel to work remains valid, and will give assurance where required.
When lockdown restrictions come to an end, we will be recruiting to the technical team, meaning the team will have four full time members. We are also looking to finalise agreements with partner associations around the world – more news on these to come. I am proud to say that 2021 will see a more agile, efficient, international and ultimately supportive LEEA.
For further information on LiftEx and the LEEA Awards, as well as sponsorship opportunities please contact Leah Phelps on +44 (0) 203 488 2865 or email: enquiries@L2Events.com or visit www.liftex.org.