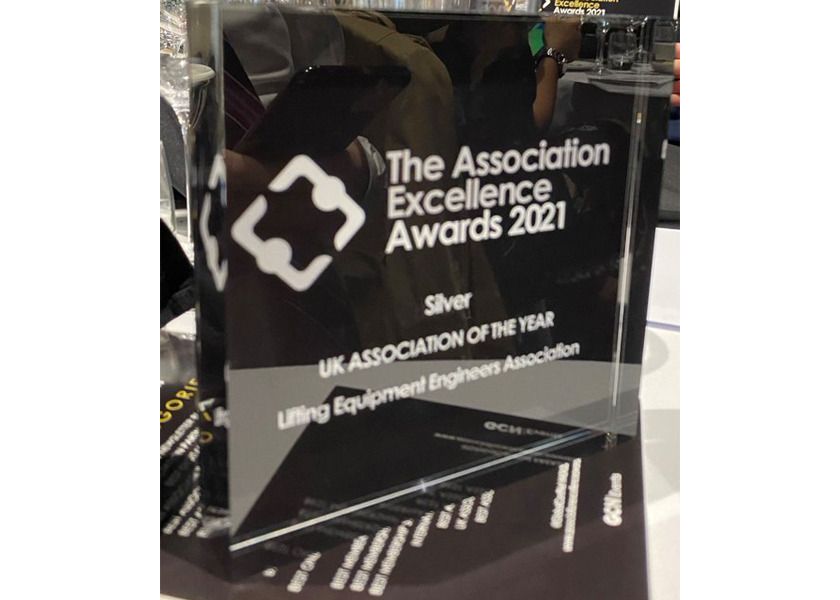 LEEA receives Silver Award at UK Association Excellence Awards 2021
LEEA is thrilled to receive the Silver Award for 'UK Association of the Year 2021', from the Association Excellence Awards. This is a great recognition of all the work that the LEEA team has put in to provide the best support for our members.
The Association Excellence Awards ceremony took place on 7 October at the Kia Oval in London. The awards have been held annually since 2014 and were founded to recognise the essential work that associations, trade bodies, unions and professional organisations conduct on behalf of their members. LEEA previously received a Bronze Award in the 'Best Learning and Professional Development' category at the Association Excellence Awards 2019 in recognition of the success of the LEEA Academy.
Andrew Wright, Deputy CEO of LEEA, said: "It's lovely to see that our Board of Directors, CEO and all LEEA staff have been recognised for this prestigious Award against many other Associations having very strong nominations. Congratulations to all the other award winners. This Award also goes to our dear friend and colleague, Craig Morelli who also made this Award possible."
Ross Moloney, LEEA CEO added: "This is a great effort from the team and members of LEEA throughout the past twelve months in particular. It is always nice to have recognition from impartial outsiders. Second is good, but it's not the end of the journey!"