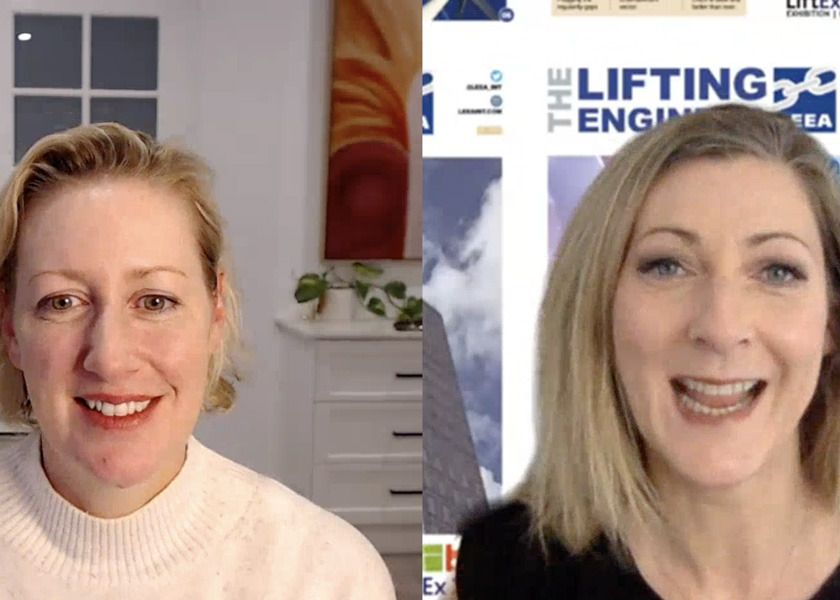 Be my Guest… Alison Earl
As part of LEEA's YouTube series called 'Be my Guest…' Jenny Eagle, reporter, catches up with Alison Earl, Mindset & Behaviour Expert, who we are delighted to announce is one of the guest speakers at LiftEx Regional in Sydney, on May 24 & 25.
As LEEA debuts LiftEx Regional at the the Australian National Maritime Museum in Sydney on May 24 & 25, we chat to Alison Earl, Mindset & Behaviour Expert, who will be hosting two sessions on the first day of the conference; 'How to Thrive with Change', followed by a round table discussion open to questions from the audience.
Earl is keen to highlight how companies can avoid burnout and resource shortages by appropriately supporting their employees, while at the same time, facing pressure to meet targets and rapid deadlines or contracts.
"I'm really excited to be taking part in the conference. My background is in behaviour change and mindset and helping people to navigate the relentless level of change and uncertainty that we are faced with within our workplaces and any industry reforms, helping people to take more control so they can perform at their best," said Earl.
Thanks to over 20 years' experience in the industry, Earl started her career in market research before going on to help build new businesses from the ground up in Sydney, London and New York.
She has also been working in collaboration with the Harvard School of Public Health for the past eight years, guest lecturing in Behavioural Economics. Today her work involves unlocking people's potential and making sure organisations are aligned with that.
"The human experience of stress, change and uncertainty, and the pressure to perform with fewer resources is universal," said Earl.
"There's no doubt that burnout and resource shortages like labour shortages are such major issues at the moment. And there are a lot of questions around that, such as how do organisations appropriately support people and tackle this burnout epidemic. And yet at the same time, companies are under tremendous pressure to deliver on time, facing shorter timelines or contracts.
"The first session will be really more of an inspirational talk and about how we can better support people to perform at their best, but also support their wellbeing and resilience and navigating stress. The uncertainty and change in the way that their roles might be changing over the coming years.
"The second session is a panel discussion, so we can get more into the specifics of the industry and really talk about this, the pressures that the industry is experiencing and how we can leverage some of these tools in a more specific way."
Earl explained that according to the latest statistics there has been an 80% increase in psychological claims in the workforce within the last five years.
"We often think of physical workers claims and the impact that that might have from a wellbeing standpoint. But the psychological aspect and the reality is it's not just the pressure of the job, it's also about what is happening in our world right now, and the fact that we've just come out of a major COVID pandemic, we are witnessing rising interest rates and natural disasters. There are so many factors impacting people.
"A lot of a lot of people are being impacted by these factors like burnout and breakdown and these issues cost five times more to resolve and three-and-a-half times longer for people to get back into the workplace. But the negative impact on our workforce is totally preventable.
"Newer research around stress and burnout has shown that our mindset is one of the most powerful tools we have against the stress epidemic and the way we think about stress and pressure will actually completely change the way that our bodies are responding to it. We have so much capacity to actually impact this and if we can do that, then not only can we improve the experience for people within our industry, but we can prevent completely unnecessary breakdowns and staff shortages in the workplace."
Click here https://youtu.be/urj9-zqiLHQ to watch the video on LEEA's YouTube channel and find out more about LiftEx Regional here https://liftex.org/liftex-australia