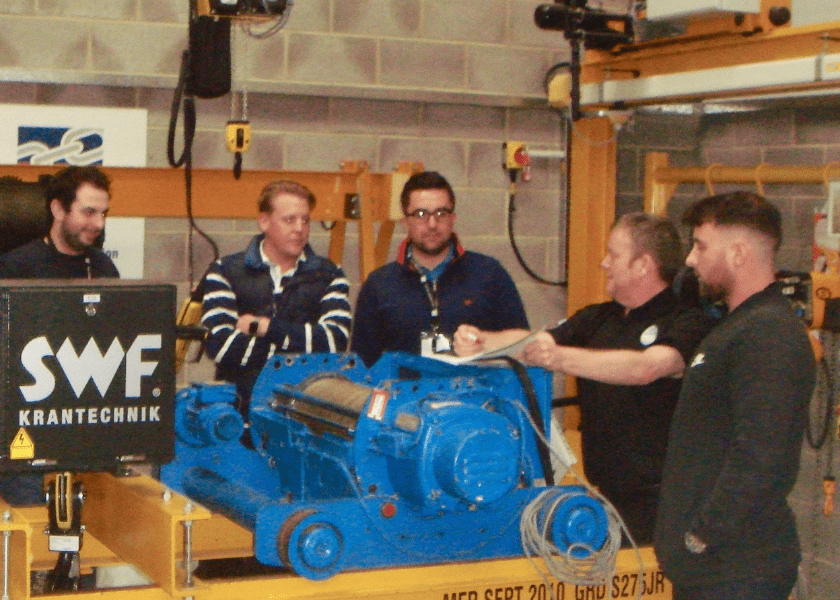 LEEA announces apprenticeship progress update
LEEA has announced the latest progress update for the Lifting Equipment Technician Apprenticeship. The draft apprenticeship standard has been written, submitted and has now been accepted with only a few amendments.
Details of the current draft are published on the Institute for Apprenticeships & Technical Education website: https://www.instituteforapprenticeships.org/apprenticeship-standards/lifting-equipment-technician/
The next step is submitting the End Point Assessment (EPA) plan, which is due to be submitted in January 2020. Once this has been approved, the apprenticeship, which has been driven by LEEA, will be ready to be delivered.
Ross Moloney, CEO of LEEA commented: "There has been an overwhelmingly positive reception for the apprenticeship. I am grateful to LEEA members for taking this LEEA driven process on and would also like to congratulate the The LEEA Trailblazer group on winning Sustainable Solution of the Year at the recent LEEA Awards 2019. We now seek to secure support for membership hotspots beyond the jurisdiction of England's apprenticeships. We are particularly keen to work with the Scottish government and funders to ensure we can deliver apprenticeships north of the border."
For further information, contact LEEA: mail@leeaint.com