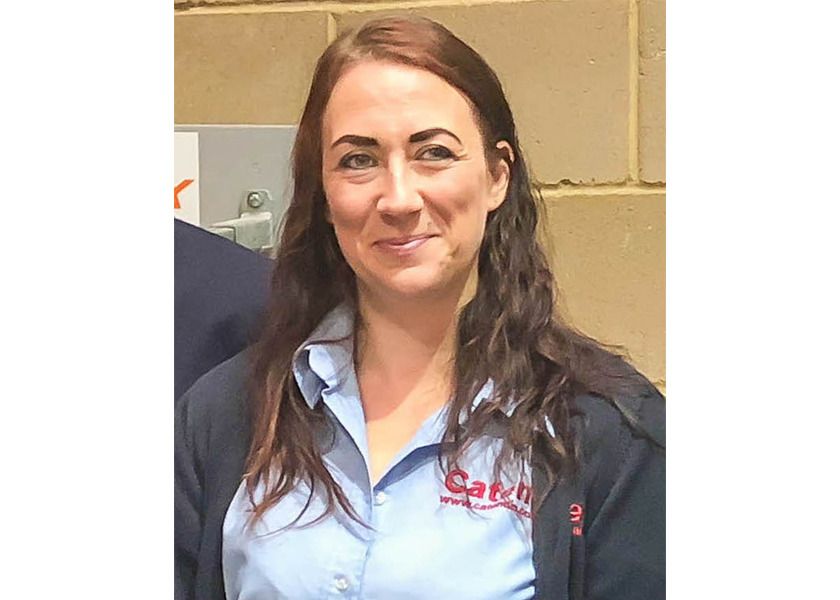 Kat Moss voted new LEEA Chair during AGM
During the Lifting Equipment Engineers Association (LEEA) Annual General Meeting (AGM), held live on Zoom on 21 September 2021, it was announced that Kat Moss will be the Association's next the Chair, taking over from Richard Money in January 2022. Oliver Auston will take over Kat's former position as Deputy.
Ross Moloney said: "I look forward to working with Kat and Oliver very much and feel confident that we really are on the cusp of something very important." He added: "I am extremely grateful to him for current Chair, Richard Money's support and good sense during this most difficult of periods. He leaves behind an Association in rude health, with a clear direction and having taken some pretty serious and significant steps towards its modernisation."
It was also announced that Tim Burgess was stepping down from the LEEA Board. "Tim has been an important figure and I thank him for the service and support he has offered," said Ross Moloney. "Since I joined the Association we have worked closely together to make some essential and foundational changes to the financial management and reporting of LEEA. He has been of great value and I'm personally very grateful to him."
The AGM heard about the significant investments sanctioned by the LEEA Board this year. This includes a technology upgrade In the Huntingdon training centre. Now equipped with high tech cameras, speakers, microphones and other equipment enabling training to be delivered via Zoom with maximum effectiveness, and our staff holding classes with delegates from across the world.
The investment also improves the e-learning suite to make it a real option for learners. This includes utilising all the best techniques to help improve information retention for students. Crucially, this training will be available in four non-English languages. Next year there will be training and assessments available in Arabic, Bahasa, Brazilian Portuguese and Simplified Chinese.
While the past 12 months have been characterised by ongoing restrictions to do with Covid, LEEA has continued to pivot in order to deliver our usual service. Training has been different but continued through the Covid period and every month the Association delivers training to between 250 and 400 students.
The AGM also heard that the Lifting Apprenticeship work in England is now awaiting ministerial sign off. "I thank in particular Kat Moss for her diligence and patience with the authorities," said Ross Moloney. "And I can announce with some excitement that the newly formed Regional Council in Australia and New Zealand, has made its number one priority to bring to life a similar solution for their market place."
The Regional Council approach is now up and running, with the Council in ANZ established, setting priorities and directing investment. "We believe that this model will allow the Association to become truly global and respond to challenges across the globe," said Ross Moloney. "Our aspiration is to launch a Regional Council in the Middle East and SE Asia in 2022."
Membership numbers remain largely constant – at about 1200. During the pandemic the Association has conducted a thorough cleansing of its membership. The priority is to support development members to reach the gold standard of full LEEA membership, ensuring that the badge is a signpost to the world indicating high standards and expertise within the industry and a commitment to ongoing excellence.
LEEA's expanded Technical Team supports the membership with 100 requests coming into the triage service every week. They continue to look at standards, guidance documents and other areas of support. A web chat tool is being brought to life to make technical advice easier, and instant. Crucially, it will be linked to a database, which has been translated, which means that members, beginning in the Association's four identified languages, will soon be able to access technical support in the way that they have always wanted, namely in their own languages. It is important to find better ways to transfer knowledge in bite-sized chunks – such as through films, presentations and webinars – to educate large numbers of people quickly. The COPSULE animation is a good example.
Ross Moloney concluded: "There have been numerous extremely difficult decisions to make in the past two years. I am grateful to have had a Board ready to contribute to and test the thinking necessary to run the organisation during the pandemic. Largely our service has remained consistent. We have found new ways to train, to conduct audits and we have enhanced our technical services. Our firm foundations mean that we can move forward with confidence. And I for one am excited about the next few years as we take the Association forward."