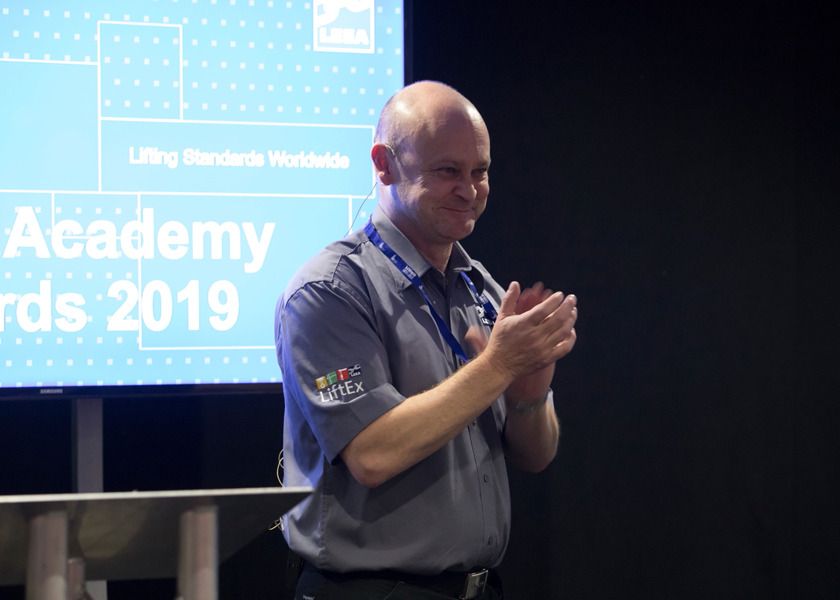 In memoriam: Craig Morelli
A tribute from friend and colleague, Andrew Wright, LEEA Deputy CEO
It is with a very heavy heart and immense sadness that I write to inform you of the loss of our dear colleague and friend, Craig Morelli who sadly passed away on Sunday 11th July after a short illness.
Craig joined LEEA on the 19th September 2011 as a Training Officer, directly from his successful career in the British Army in which he served his Queen and country for 24 years. Craig's latest role was as LEEA's Compliance & Quality Manager, overseeing our Accredited Training Scheme and training operations.
Craig was a consummate professional; meticulous and conscientious in every role that he performed so successfully. Many lifting equipment professionals around the world have been trained and mentored by Craig over the years. He was passionate about our industry and rightly, was extremely proud of his role in lifting standards and increasing safety.
I was fortunate to be Craig's line manager in one form or another since he joined the Association. Craig always had my total and unwavering trust to get the job done, which he always did, to the very best of his ability and was uncompromising in the view that only the very best will ever do. He was reliable and trustworthy beyond doubt, and I am thankful to have spent almost 10 years working with Craig. Some of my colleagues have known Craig from serving with him in the military for over 30 years and I can't imagine how difficult it must be at this time for them.
I could write for days of Craig's virtues and qualities, but I'm sure that all of you who had the pleasure of meeting Craig throughout his time with LEEA will recall the ways in which he left an impression in your own life.
Craig's loss has left a huge void in our team, and he will be missed enormously by all of us. We will recognise and celebrate the immense contributions he has made, and he will always be very fondly remembered. Requiescat in pace, Craig. Our thoughts and prayers are with Craig's wife, Maxine, and his family at this very sad time.