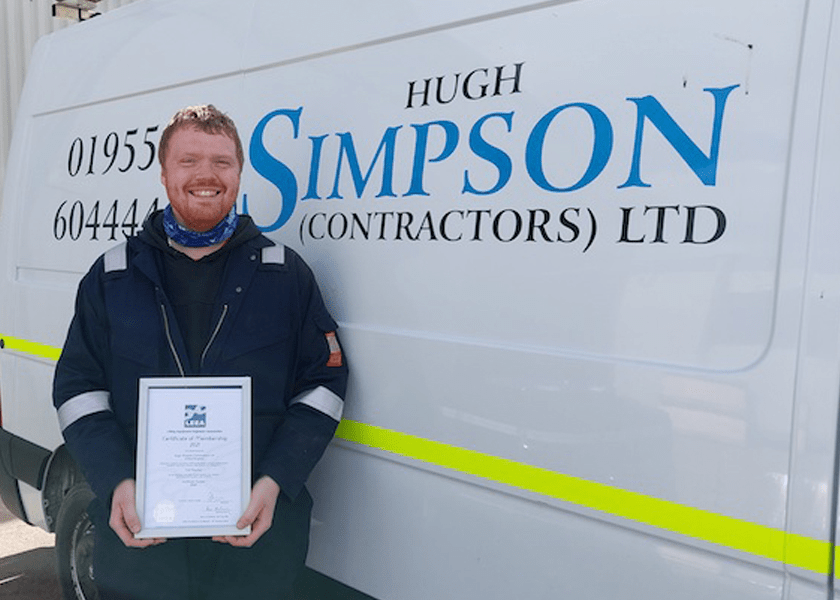 Hugh Simpson upgrades to full membership
Hugh Simpson (Contractors) Ltd has upgraded to full LEEA membership. Operating in the crane and plant hire business for over 50 years, the company has a strong team of competent persons with vast knowledge and experience in operating plant and using wide range of lifting accessories.
Engineer William Crowe (pictured) is an experienced plant operator and mechanic and having successfully attained the relevant LEEA Advanced Programmes has now also added LEEA registered technician TEAM card to his qualifications.
Hugh Simpson said: "As a responsible employer we recognise the importance of detecting and reporting defects or weaknesses throughout all lifting processes and operations. Joining LEEA was a logical progression and achieving full membership demonstrates to customers that the we operate to a high standard and best practice at all times."