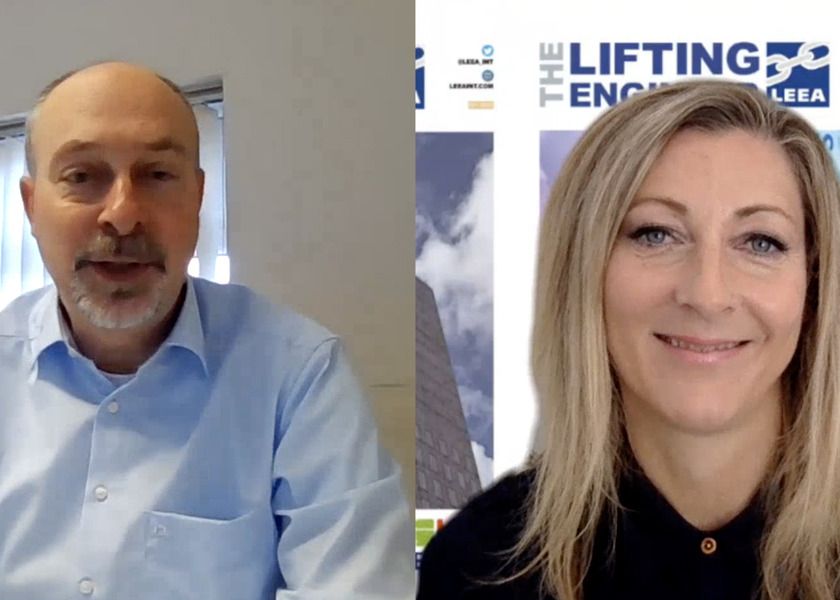 Hendrik Veder Group, exhibiting at LEEA LiftEx for a second time
As part of LEEA's YouTube channel, 'Be my Guest…' series, Jenny Eagle speaks to Bertwin Zonneveld, MD UK, Hendrik Veder Group, on its passion for sustainability and exhibiting at LEEA LiftEx for a second time.
Hendrik Veder Group, which offers steel wire and fibre products and services, based in the Netherlands, Norway and the UK, is exhibiting at LEEA LiftEx in Liverpool for a second time, (November 21, 22) after great success in joining the association in Aberdeen last year.
"We will be showing our lifting products, made from both wire rope and fibre rope and showing customers how they can reduce their CO2 footprint with our solutions, instead of buying new ones, to create value for their business," said Zonneveld.
"We decided to exhibit at the show a second time because it was well attended by senior managers with a lot of customers and suppliers, all in the same place at one time. So it was very efficient to meet everybody from the industry."
Hendrik Veder Group recently strengthened the capabilities of its Aberdeen office through the growth of its workshop, sales team, and service range.
The goal for its UK division is an increased focus on its fibre ropes for providing sustainable solutions, with part of the offering including mooring ropes that have been recycled from previous ropes and slings.
The introduction of these recycled ropes adds to the Group's track record of assisting customers in reducing their carbon footprint by offering alternative solutions to what is standard within the industry.
Recently, the Aberdeen branch completed a successful trial for a circular rope project in collaboration with a global leader in the energy industry that saw the Group utilise its partner network to inspect, collect, and process used slings, recycling them into raw materials and saving operators the cost of logistics and incineration.
"2023 is a very strong year for HVG, demand is quite strong. I've been in the UK now for about 3 1/2 years and 2023 will be our strongest year yet. We closed our Sheffield workshop and moved production to Aberdeen, which created a substantial efficiency. However, we kept our sales presence in Sheffield and also Doncaster," added Zonneveld.
"When we read the newspapers at the moment, I think the government is on the right track, as more licences are awarded for the North Sea, more projects are being initiated for the offshore wind industry. So, the future for the UK offshore market looks promising.
"I would encourage visitors to come to LiftEx because it gives them the opportunity to meet a lot of people from the lifting industry in a very short time, so it's very efficient and very useful."
Click HERE to watch the video on LEEA YouTube.
For more information on LEEA LiftEx click HERE.