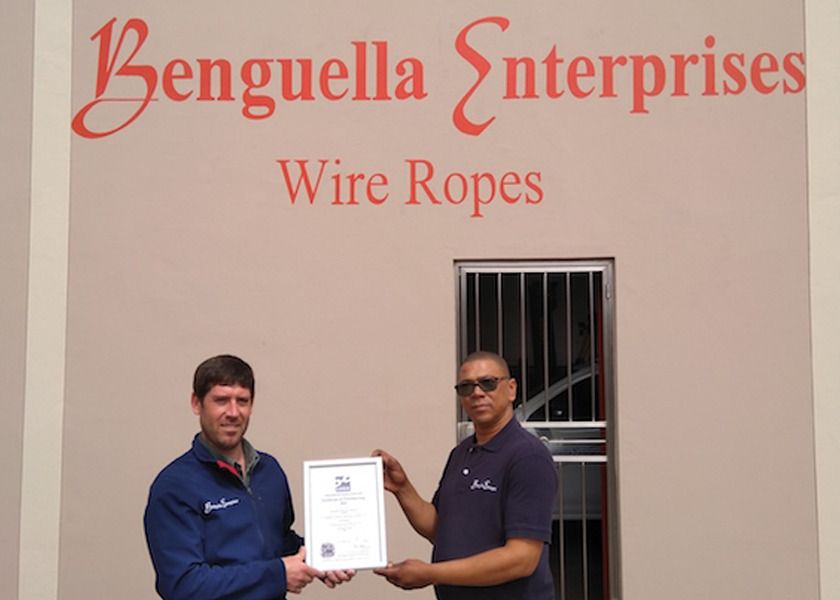 First full member in Namibia
Congratulations to Benguella Enterprises (PTY) Ltd in being the first full LEEA member company in Namibia.
Martin Degele, Managing Director, (on the left) with his colleague Graham Prins, Wire Ropes - Senior Technician, are pictured with the company's certificate.
Benguella Enterprises was established during 1969 in Walvis Bay, Namibia, as a marine equipment supplier and service provider to the local fishing industry. Today the company is a proud role player in the supply of equipment and services to the Namibian fishing industry and the Port of Walvis Bay, providing for the growing international shipping and marine energy support market. Benguella Enterprises (Pty) employs qualified and experienced personnel. Slings and other rope applications are manufactured to customer's requirements. The facility holds Namibian approval as an Approved Inspection Authority (AIA) for testing and certification of Lifting Equipment and the company has been a LEEA Development Member since February 2019.