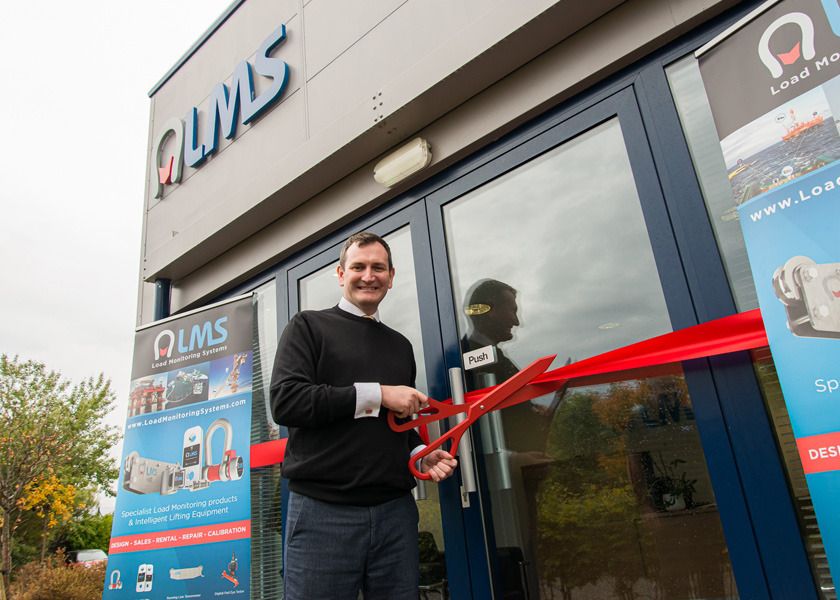 Cutting the ribbon at member's new office
Load Monitoring Systems (LMS) welcomed LEEA CEO Ross Moloney and LEEA Head of Member Engagement Robert Wilson to Aberdeen.
During the visit Ross Moloney kindly 'cut the ribbon' to officially open the company's new facility. The LEEA CEO said: "LMS has a long-established association with LEEA, and I was delighted to take part in the official opening of its new state-of-the-art facility. It's always great to see member companies growing and expanding, especially when you consider the recent challenging times for any business."


After relocating to the new office earlier this year, LMS was unable to arrange an official opening due to the COVID-19 pandemic restrictions. The move was necessary because of the company's ambitious growth plans and the 4,500 square feet building simply became too small and the move to a 7,700 square feet building in Aberdeen's Energy Park, will therefore provide the necessary space to accommodate the continued expansion plans.