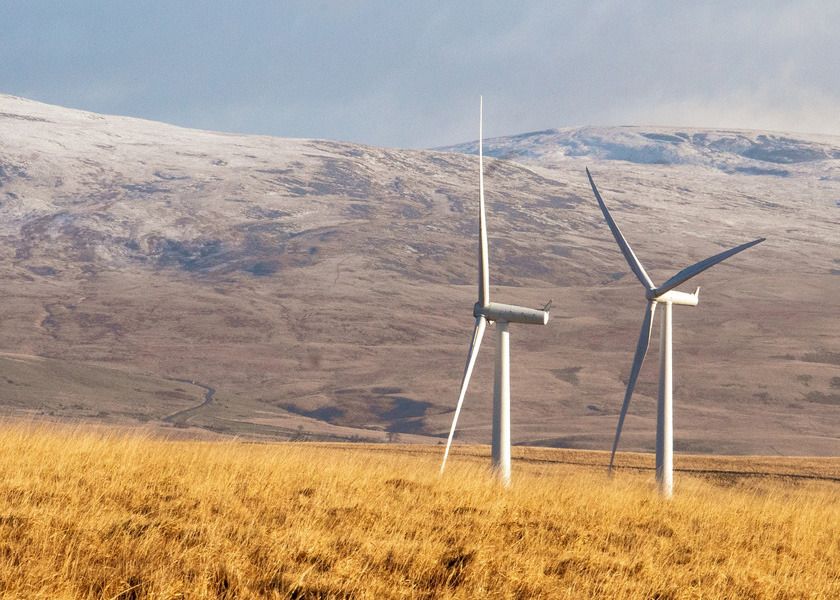 CoreRFID responds to challenge of wind turbine inspection
Wind turbines need regular inspection and maintenance – but with each turbine containing multiple components, and with anything from five to 150 turbines in a windfarm, keeping track of them is a real challenge, according to CoreRFID.
Core RFID provides Lift Inspection Software and RFID (Radio Frequency Identification) technology. At the start of the new year, the company launched its SaaS (Software as a Service) solution, CheckedOK, which fully automates the user's governance and compliance workload through cloud-based software on a per user per user subscription model.
RFID tags provide instant identification of each asset and a link to its full history. By scanning the tags using a hand-held device, engineers can verify they are inspecting the right item at the right time and their report will be linked to the correct file.
Engineers carrying out inspections need a way to accurately identify each individual item and keep a record of its history. Different components may be on different inspection cycles, and in some cases will need to be replaced or repaired.
Used in conjunction with inspection reporting software such as CheckedOK, RFID tags help to automate the entire reporting process, removing the need for paperwork, reducing errors and saving time. RFID tags can also be used to keep track of equipment taken on to sites.
"CheckedOK software is used by a number of leading wind farm inspection firms, and increasingly they are incorporating the use of RFID to provide automatic asset identification," said Munzi Ali, Managing Director, CoreRFID.
"Windfarms are a hazardous environment and not one that is conducive to careful note taking. The more that firms can to do streamline reporting, reduce time on site and minimise errors, the better."
LEEA recently announced that CoreRFID will be the headline sponsor at LiftEx 2023. The company is looking forward to meeting all its LEEA partners to make LiftEx a valuable experience for every attendee.