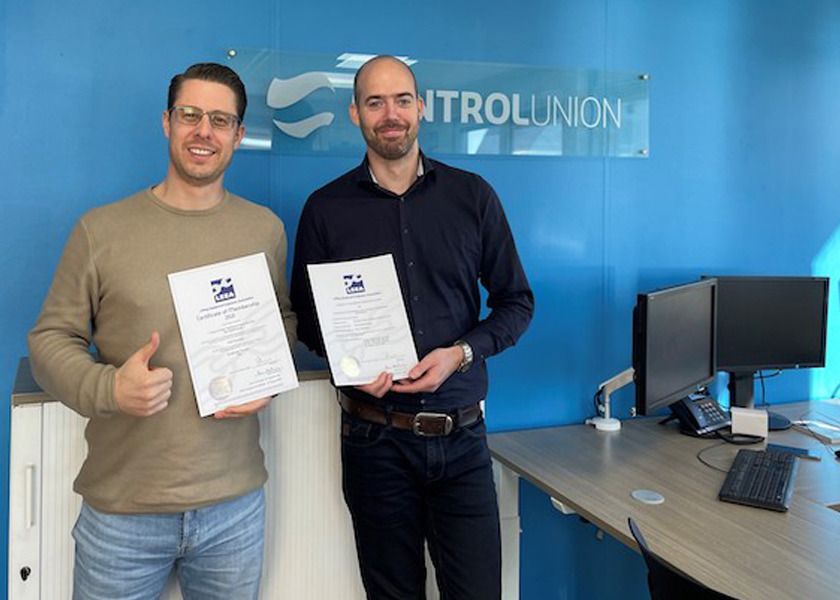 Control Union gains full member status
Control Union Testing & Inspection BV, based in Den Helder in the Netherlands, has become a full LEEA member.
The company has been a member of LEEA since 2013. Pictured with their certificates are key support staff Bernie Harms, Technical Support Supervisor, and Peter Strains, Manager QHSE and Technical Support.
Control Union Industrial Inspections delivers quality independent inspection services, allowing asset owners to obtain and maintain control over their equipment. The company serves a wide range of industrial customers both in the offshore energy and maritime sectors as well as the processing food and feed sector, refineries and other manufacturing environments. It has dedicated industrial inspections offices in the major regions, with coverage in 75 countries around the world.