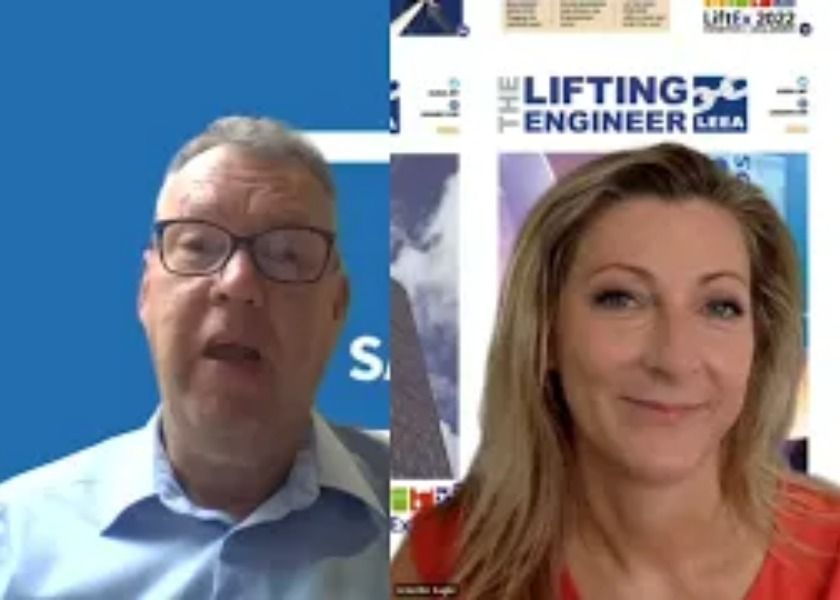 Be my Guest....Richard Oldknow
Richard Oldknow has joined LEEA as a member on the Technical Committee and has been promoted to a consultant at Yoke Industrial Corporation, where he was VP of sales.
"I'm a great advocate for sharing knowledge and experience. And it was a great time now to move into a training and technical role, where we will be working on some more digital applications and mentoring our sales team. It's new for me. So exciting times ahead," he said.
"I've still got some commercial input at Yoke and I've just been out to South Africa a few weeks ago to introduce our new sales director and returned from Marseille in the South of France to do a technical paper with TotalEnergies, so things are going well at the moment."
On his new role at LEEA, he said it's great to learn from others within the association as well as being able to share his own experiences and welcome some new younger people into the industry and help mentor those people.
"It's been a longstanding desire of mine to join the Technical Committee and it keeps me active. Yoke has been a member of LEEA for about four years' now and when I first joined the company six years ago, it was something that we strived to do, to be involved in the industry, and to give something back. And of course, with our move towards digitalization, we wanted to ensure we meet all the criteria for all the different standards," he said.
"People have used paper documents for so long. So with the move towards digital, it was important that we complied with LOLER and other things like that. Also all our commercial team can use the technical advice provided by LEEA and they can contact them when they've got some technical questions about applications. We are actually working on our accredited training through LEEA at this moment in time. So that's another thing we're pushing forward with."
Yoke is currently expanding, and has announced a new sales director for Africa, and recently welcomed Andy Charlesworth as sales director for the United Kingdom and Ireland, and is looking to recruit a sales director for France and the Middle East.
"We're also opening up new distribution centres. So we have just got one in the US, we've already had one in Malaysia, Vietnam, China, Korea, Thailand and the UK is next on the map," said Oldknow.
"Our focus on digital is really taking up all our energy at the moment. Digital and sustainability go hand-in-hand together because it eliminates the need for paperwork that's used in our industry, either for pre use checks or for transferring certification."
Click HERE to watch the video on LEEA's YouTube channel.