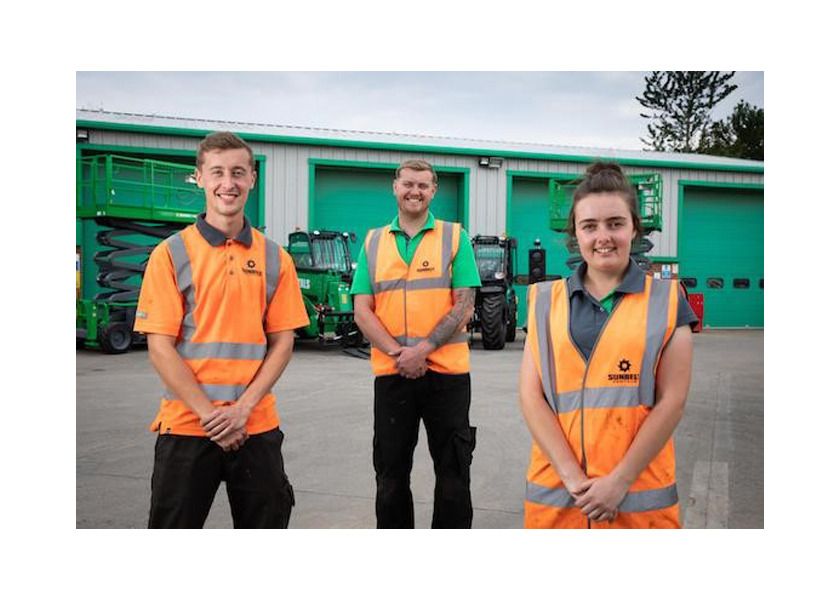 Apprenticeships: the employer experience
Ross Moloney, CEO of LEEA hears how an early advocate of apprenticeships benefits from this form of training.
With around 4,000 employees, Sunbelt Rentals is the UK's biggest plant and equipment rental company and is one of LEEA's larger members. It is also an early advocate of apprenticeships. According to Julie Harpley, the company's Learning & Development specialist, Sunbelt has been a long-term supporter of apprenticeships as a way of meeting personal and corporate training and development needs across a range of disciplines including engineering, technical, logistics and business.
The company takes in from 70 to 120 new starters each year, in two intakes, and also uses apprenticeship schemes to upskill existing staff. Julie Harpley cites a number of reasons why Sunbelt takes apprenticeships seriously.
Firstly, there is the challenge imposed by the current and predicted shortages of relevant skills in the labour marketplace. Apprenticeships are a proactive way of addressing this as part of a workforce planning strategy that will ensure the availability of skilled and talented staff for the future.
Through apprenticeships Sunbelt can develop training pathways that ensure staff have the theoretical knowledge, the practical skills, and the qualifications required for the high performance and motivation that will support business growth.
Sunbelt has a strong set of company cultures and values, which Apprentices experience and absorb throughout their training. When they take up their (guaranteed) roles at the end of their programmes the apprentices have a full understanding of the company and can immediately deliver on these values to customers. Julie Harpley notes that apprenticeships are not an end in themselves – they are the start of a continuing career progression, and indeed many senior staff in the company have come through an apprenticeship route.
Clearly, apprenticeships deliver staff who are trained and qualified in relevant business areas and develop the next generation of experts who will drive business growth.
Apprenticeships benefit both learner and employer. A company can attract a wide range of new talents with new ideas, from people who are enthusiastic, want to learn, and are keen to move forward and give back. A number of Sunbelt apprentices have received national Awards over the years, and while some apprentices move on – and indeed, Sunbelt recruits staff who have served their time elsewhere – the company finds apprenticeships to be very positive for long term staff retention.
Sunbelt also sees apprenticeships as a way of fostering diversity. Apprenticeships are not only offered to school or college leavers – they are a way of retraining people of any age or background, from inside or outside the industry. This supports the company's social impact agenda and, alone or by partnering with other companies, presents opportunities to a wide range of individuals.
Julie Harpley reports that the lifting equipment team at Sunbelt are delighted with the new Lifting Equipment Technician apprenticeship scheme. Whereas previously, the standards and structures of the available apprenticeship courses were far from a perfect fit with the needs of the company and its employees, now there is a very role-specific programme. Sunbelt has been working with its existing training providers, and a cohort of apprentices is starting on the new scheme imminently.
Watch Julie Harpley discuss Sunbelt's apprenticeship experience during the LEEA Apprenticeship webinar presentation here: https://leeaint.com/presentation/apprenticeship-webinar-december-2021. For further information on the Lifting Equipment Technician apprenticeship and to sign up, contact ross.moloney@leeaint.com and for more details about the standard visit: www.instituteforapprenticeships.org/apprenticeship-standards/lifting-equipment-technician.