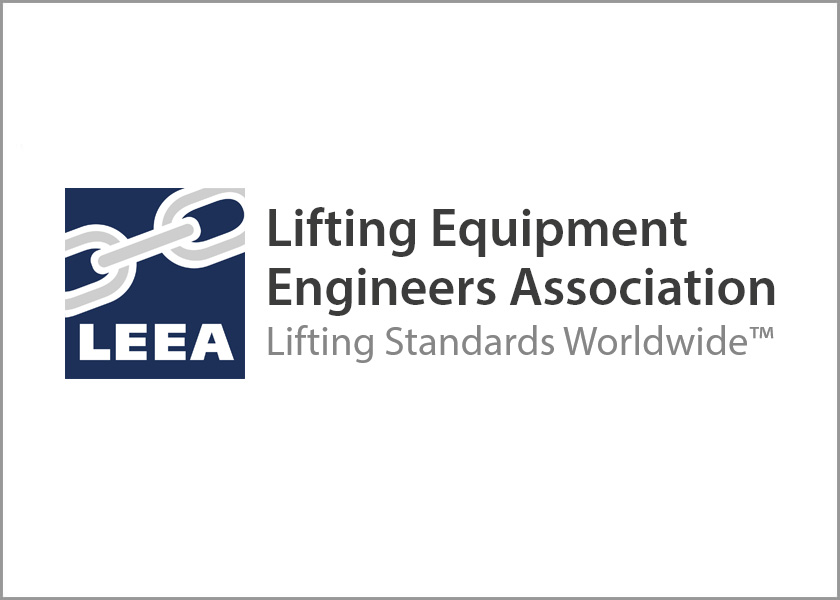 New LEEA guidance document helps operators of zip lines and high ropes courses keep users safe
LEEA (Lifting Equipment Engineers Association) has issued a short guidance document for companies responsible for the design, operation and maintenance of zip lines and high ropes courses. Developed in conjunction with the European Ropes Course Association, the new publication aims to promote and support the drive for the highest possible standards of safety in this fast growing sector of the UK leisure industry.
Zip lines up to one mile long are now operating in the UK, with speeds well over 100mph being recorded by some of those brave enough to take a ride. Available to download free-of-charge from the LEEA website, the new 12-page guidance document (Ref. LEEA 057) outlines the UK legislation and British and European standards that can apply to zip line and high ropes courses.
"One of the key challenges for operators of zip lines and high ropes courses is the fact that a wide range of regulations, standards and guidance can be relevant, depending on the specific design of the installation and how it is used," said John Williams, operations manager for LEEA. "LEEA and its member companies have a wealth of experience and expertise in the design, installation, test, examination and maintenance of load-bearing wire ropes, so we are pleased to have been able to contribute additional guidance for companies working in this particular field."
Nick Moriaty, president of the European Ropes Course Association and a director of Zip World Ltd, Rope Course Developments Ltd and Treetop Trek Ltd, said: "There is no single document that provides all the information required for ropes course operators, designers, builders, technical advisors, trainers or inspectors. However, in their guidance, LEEA has summarised various sources of information that may be useful to those involved in the ropes course industry. The production of this guidance document required the cooperation of companies, associations and other professional bodies and this is a positive reflection of our maturing industry."
Nick added: "In many instances, members of LEEA are well equipped to provide hardware and expertise to the ropes course industry. A good example is wire rope which is an integral part of almost every zip line and ropes course. This material does require specialist knowledge to ensure the correct product is selected and a maintenance and inspection regime that is appropriate for man-riding situations. An appropriately designed, installed and maintained wire rope will provide operators with many years of good service. Poor decisions can easily result in failure with consequential injury and expense."
More information on the work of the European Ropes Course Association can be found at www.erca.cc.