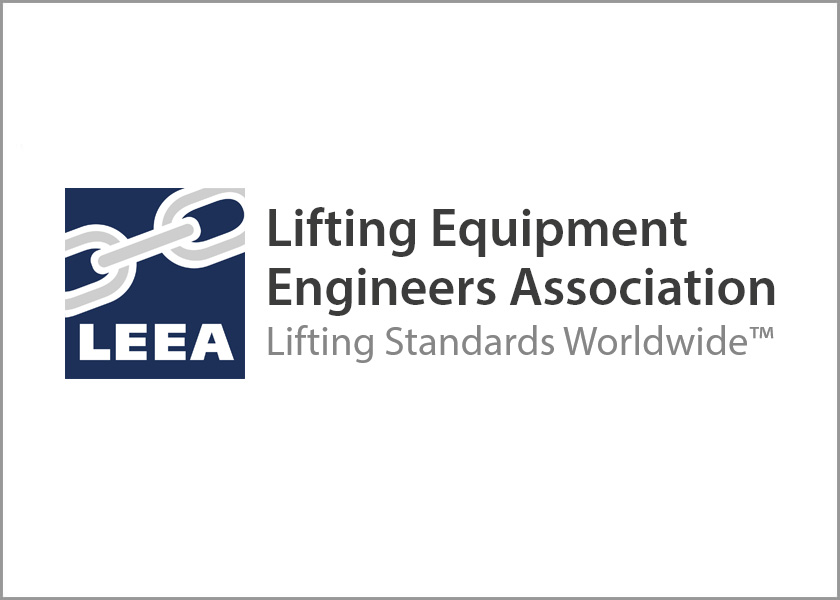 Meet the new Chairman
LEEA staged a hugely successful LiftEx at the Liverpool Exhibition Centre on 11-12 November. The show featured a co-located conference for the first time in addition to the Innovation Fast Pitch Awards that took place on the show floor.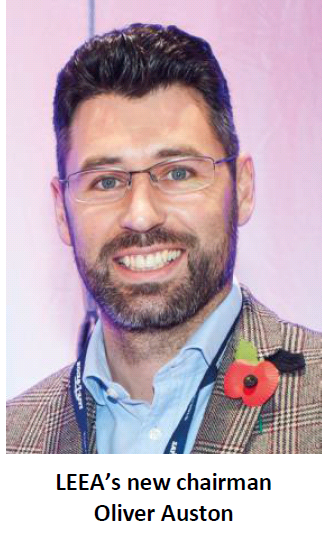 As is custom, LEEA subsequently held its AGM and dinner dance, where Oliver Auston, managing director, Checkmate Lifting & Safety Ltd, was named the association's youngest chairman when he took over from past chairman, Kenny Wright, while Paul Fulcher became incoming vice chairman.
In his acceptance speech, Auston encouraged LEEA members to play a more proactive role in association matters and hailed this year's "astonishing achievements" in opening a first permanent overseas base in the Middle East and the development of a "breath-taking" online learning management system.
Auston said: "I am humbled by your support and I am more determined now than ever before to be a chairman you all believe in, with commitment, passion and conviction. Never hiding from the challenges our global membership faces today, tomorrow or in the future."
He added: "I believe in LEEA, its values, its ethics, the strength in our membership and the ability to influence a global audience and help reduce workplace accidents
and fatalities by raising lifting standards worldwide. I am grateful for the opportunity to serve as your youngest ever chairman and look forward to leading an association measured by what it delivers."