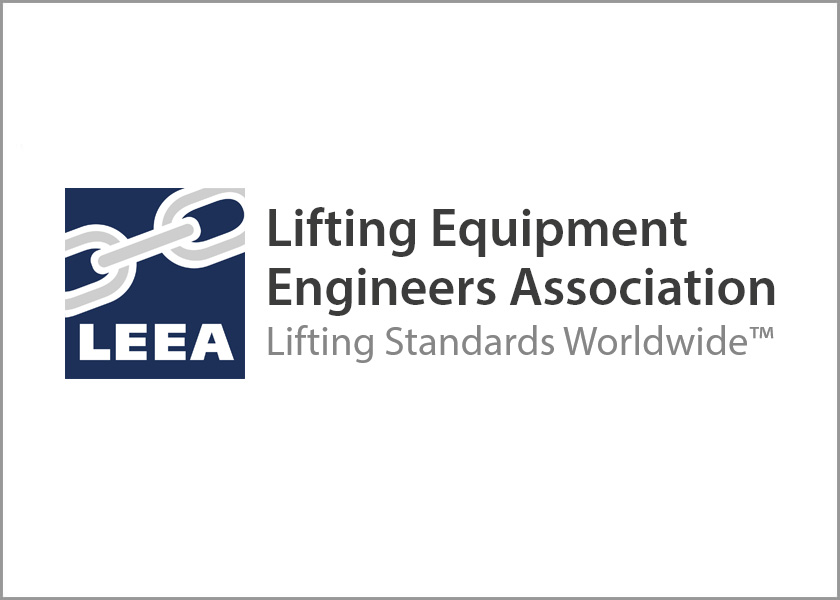 LEEA Awards 2018 finalists announced!
The inaugural LEEA Awards 2018 is already proving to be a resounding success based on member entries, according to Ross Moloney, CEO of LEEA (The Lifting Equipment Engineers Association).
"I am overwhelmed by the positive response – not only with the number of entries for what is the first year of the new LEEA Awards, but also the high standard of the submissions," he reported. "This indicates real interest in the awards and what they represent, which is recognising LEEA members' excellence and showcasing it to the global lifting industry and to end user markets."
He added: "We are very excited about the LEEA Awards event, which takes place alongside LiftEx 2018 on the evening of 14November at the DoubleTree by Hilton Hotel in Milton Keynes. This will be a completely new experience for LEEA and we anticipate a great night that will give members a sense of pride in their industry and a set of benchmarks to which they can measure their own excellence."
The finalists for the LEEA Awards 2018 are as follows:
Apprentice of the year
Calder Lifting Services Limited
Andron Handling Limited
William Hackett Lifting Products Limited
Straightpoint UK Ltd
FLG Services 'A' Plant
Lift Turn Move Ltd
Customer Service
Technical Royal Excellence Oil and Gas
Andron Handling Limited
Ranger Lifting | Rigging | Safety
Rope Assemblies Ltd
Innovative Product of the Year
Dynamic load Monitoring (UK) Ltd
Tiger Lifting UK
Eichinger Equipment Ltd
Industrial Training International (ITI)
Straightpoint UK Ltd
Lifting Gear UK Limited
Kevin Holmes Award
Street CraneXpress
Ranger Lifting | Rigging | Safety
Abu Dhabi Quality and Conformance Council
Safety Award – sponsored by Rigging Services
Speedy – Lloyds British
Street CraneXpress
Survitec
Straightpoint UK Ltd
Lifting Gear UK Limited
Sustainable Solution of the Year – sponsored by William Hackett Lifting Products Ltd
Certex UK
Certex Svenska AB
Speedy – Lloyds British
Unusual Rigging Ltd
Dynamic load Monitoring (UK) Ltd
Straightpoint UK Ltd
The Unsung Hero Award – sponsored by Lift & Hoist International (LHI) Magazine –and Manager of the Year Award will be announced during the LiftEx Awards 2018 Dinner. Matt Dawson, MBE, will be speaker at the dinner and presenter of the LEEA Awards. From well-known rugby player to a national TV personality, Matt Dawson was a contributor to England's victory at the 2003 World Cup and is Team Captain on BBC1's much-loved 'A Question of Sport'.
The 2018 event is just the beginning of LEEA Awards journey and will continue to develop. Members who missed out entering this year should start thinking about achievements they think deserve recognition, and will be worthy of a LEEA Award in 2019.
LEEA would like to thank all the sponsors of the awards. Sponsorship packages for the LEEA Awards 2018 dinner are still available for the night. For details, please email: Andrew.Wright@leeaint.com and for further information, visit www.liftex.org