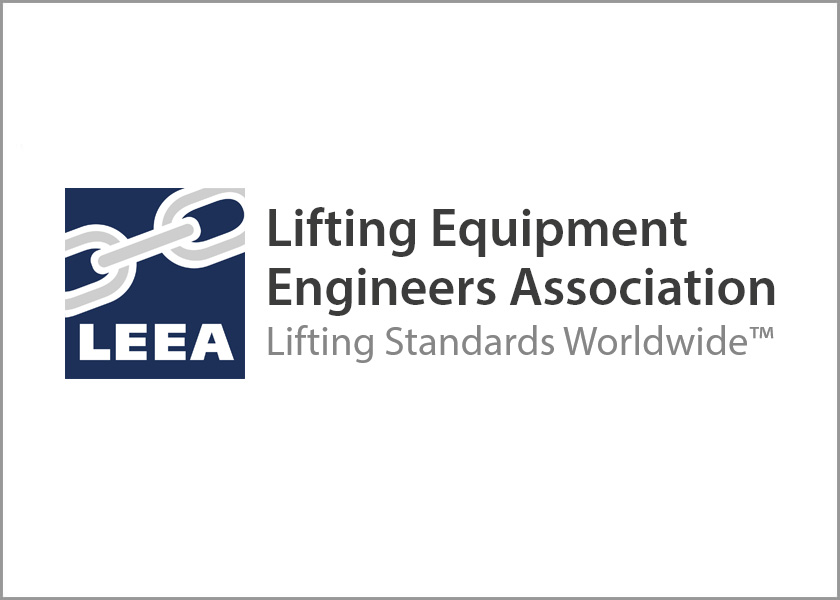 LEEA responds to new HSE consultation on thorough examination of lifting equipment
LEEA has responded to a new HSE (Health and Safety Executive) consultation by expressing its support for retaining the existing requirements for thorough examination of lifting equipment in the UK. The association, which represents over 1000 member companies worldwide, spoke out following a decision by the HSE to seek feedback from employers on the impact of the legal obligations currently set out in LOLER (Lifting Operations and Lifting Equipment Regulations).
"LEEA believes that LOLER provides a sensible, flexible and efficient framework for safe overhead lifting," said Geoff Holden, chief executive of LEEA. "It is vital that lifting equipment such as cranes and hoists is subject to periodic checks by a suitably qualified person to ensure it remains fit for purpose. The current legal requirements provide a straightforward and effective means of compliance that covers all employers and all types of equipment."
Introduced in 1998, LOLER established a single set of risk-based regulations for overhead lifting in the UK. Under LOLER, all lifting equipment must be subject to periodic thorough examination by a competent person. In-service, this is typically every six or twelve months, depending on the type of equipment involved. In some circumstances, thorough examination is also required before lifting equipment is first put into service.
"LOLER is widely recognized as having raised standards of professionalism and safety, without imposing unnecessary or excessive costs on employers," said Geoff Holden. "This is reflected in the fact it is being adopted as best practice by an ever-growing number of businesses and organisations that operate outside the UK, in countries that lack lifting-specific health and safety legislation."
The HSE's survey is the latest stage of an on-going initiative by the Government to cut what it regards as excessive bureaucracy and over-regulation of business. The survey will be open until at least the end of September, and full details can be found online at http://webcommunities.hse.gov.uk/connect.ti/workequipinsp/answerQuestionnaire?qid=649923
Reader enquiries: LEEA
Tel: 01480 432801 Email: mail@leeaint.com www.leeaint.com