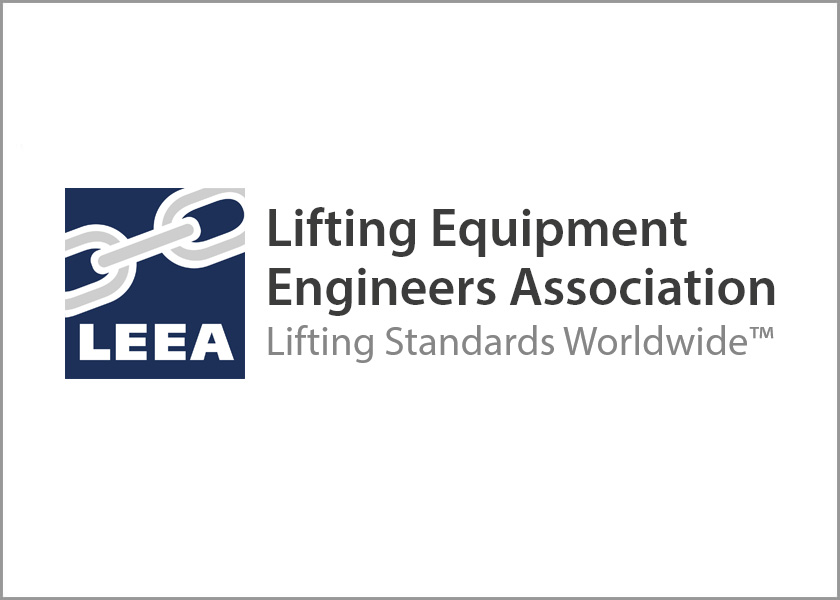 FAB news for LEEA
LEEA, the world's leading representative body for the lifting equipment industry, has been accepted as a full member by the Federation of Awarding Bodies (FAB), a move that reflects the association's role as a provider of high quality vocational qualifications. As a full member of FAB, LEEA joins nationally-recognised organisations such as City and Guilds, as well as a number of industry-specific institutes and associations that design, deliver and award valued and credible learning outcomes.
Established in 1994, LEEA has over one thousand member companies and organisations globally. The association's Diploma qualification is designed specifically for engineers responsible for the thorough examination of lifting equipment such as cranes and hoists, a skilled and safety-critical process that is required under UK health and safety legislation.
Candidates for the Diploma exams are fully supported by the LEEA Academy, which encompasses a range of delivery methods including a sophisticated e-learning service and instructor-led practical training. Diploma exams are held in locations around the world, and comprise a general paper that is taken by all candidates and a number of additional elements that are dedicated to particular types of lifting equipment.
"The granting of full membership of FAB underlines and strengthens our position as an international provider of robust vocational qualifications for a specialised engineering discipline," said Geoff Holden, chief executive of LEEA. "Over recent years the association has invested heavily in the content and delivery of courses and qualifications, as well as developing our training team and facilities. This commitment will continue as we extend the range and capacity of our services to meet the growing global demand."