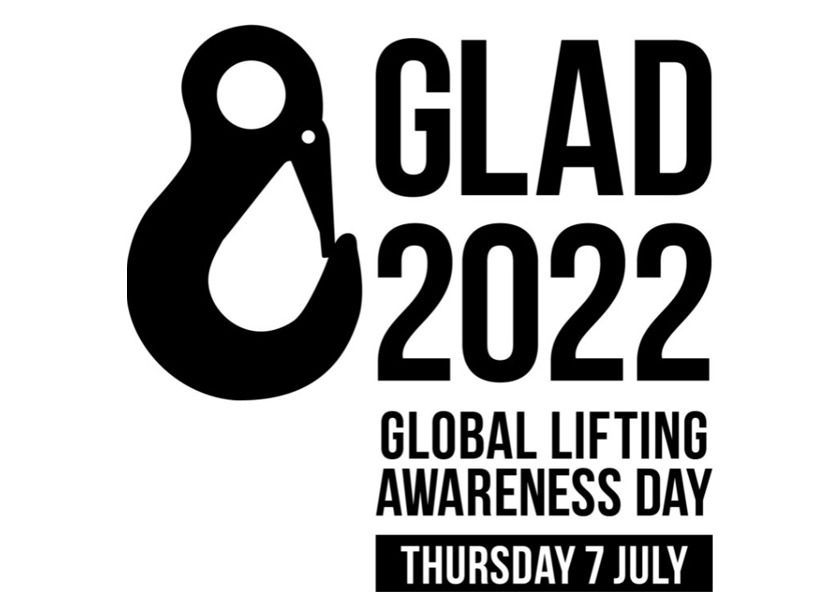 Making plans for GLAD 2022
Global Lifting Awareness Day (GLAD) will take place on 7 July 2022 and plans are coming along nicely. LEEA is looking to build coalitions to boost the third annual GLAD even further.
The event has so far taken place during the Covid period, which has seen it driven by LEEA supported and helped by partners. For 2022, GLAD is expanding its scope in terms of geography – with more organisations and people from around the world. In addition we are looking to form a loose coalition with sister organisations and associations with an interest in height safety, drop prevention and lifting. The GLAD 2022 Stakeholders include Material Handling & Logistics Industry (MHI), Erkende Keurbedrijven Hijs & Hefmiddelen (EKH), the International Cargo Handling Coordination Association (ICHCA), Institution of Mechanical Engineers (IMechE), Institution of Occupational Safety & Health (IOSH), National Rigging Advisory Group, UK Warehousing Association (UKWA), Lift and Escalator Industry Association (LEIA), Association of British Mining Companies (ABMEC), the Energy Industries Council and the Dropped Objects Prevention Scheme (DROPS). Many others are expressing an interest to take part. There will be a series of one-to-one discussions with the Chief Executives of these stakeholder organisations.
Plans are also being made to put together a coalition of end users, through which we can speak to customers during GLAD 2022.
LEEA will be leveraging its reach to help GLAD 2022 take off but we encourage all members of our vital industry to get involved. We are excited to see what you have planned for the day. If you have anything special in mind, let us know at events@leeaint.com. Watch this space for further GLAD developments in the new year.