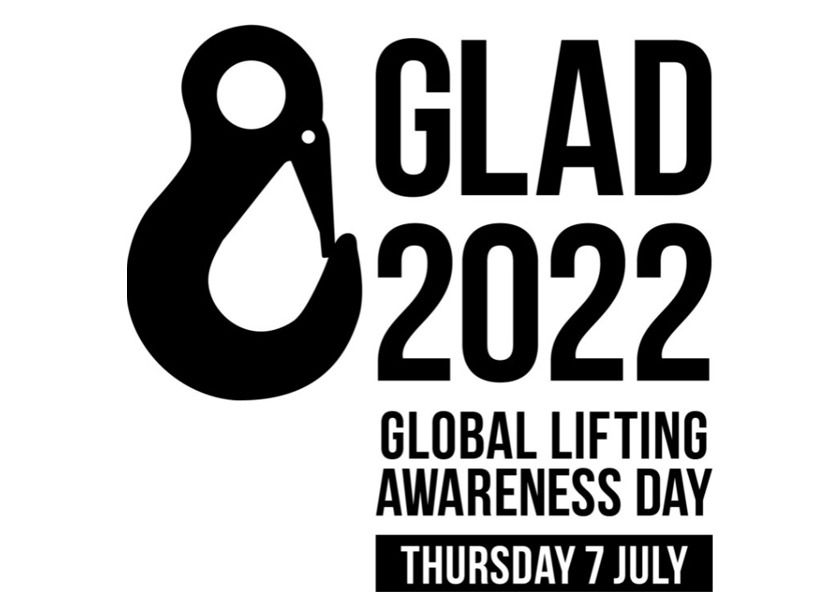 GLAD2022 call to action
Global Lifting Awareness Day (GLAD) takes place on 7 July 2022 and will mark a coming of age for the annual event, with the Lifting Industry reaching out to a broad coalition of end user sectors by uniting to share material promoting safety and high standards of load lifting.
Anyone with an interest in lifting and working at height can contribute. Participating can be as easy as using the hashtag #GLAD2022 across social media platforms such as of Facebook, Twitter, LinkedIn, Instagram and TikToK, adding the GLAD2022 logo to email signatures, all the way through to producing unique content.
We encourage LEEA members to become partners and to visit and use the new dedicated #GLAD2022 website, which is now live at globalliftingawarenessday.com.
The site provides a hub for the latest news, updates and videos around the big day.
Downloads include logos, adverts and the GLAD video, which can all be used in your communications and social media. A highlights section, listing the latest happenings to mark GLAD, will be regularly updated. A video section contains content created to share and this is where your films will be located. Organisations and individuals can share any content they are producing or events they are hosting on the 7th July, and they will be uploaded to the News section.
An impressive collection of partner Associations will be contributing to the united voice promoting #GLAD2022, including: ABMEC (The British Mining Association), AWRF (Associated Wire Rope Fabricators), Bridger Howes (Industry Public Relations business), DROPS (Drop Objects Prevention Scheme), EIC (Energy Industries Council), HASANZ (Health and Safety Association New Zealand), ICHCA (International Cargo Handling Coordination Association), Institution of Mechanical Engineers, IPAF (International Powered Access Federation), Lift and Hoist International magazine, MHI (the US's largest material handling, logistics and supply chain association), NRAG (National Rigging Advisory Group), RIDBA (Rural & Industrial Design & Building Association), UKWA (United Kingdom Warehousing Association), WAHSA (Work at Height Safety Association) and LEEA (Lifting Equipment Engineers Association).
We invite members to join in by submitting your own plans via the contact sheet and provide a logo and description so you can be added as a partner. We are excited to see your posts and content, and encourage you to share details about #GLAD2022 and globalliftingawarenessday.com among your staff and networks.
By generating the loudest possible voice for lifting, #GLAD2022 will play a vital role across global industry by highlighting to policymakers that we need them to recognise and support the role we play in improving health and safety across numerous key industries. We can remind end users of the importance of using high quality suppliers who utilise years of experience and high-quality training, and who routinely develop innovative and thoughtful solutions. Furthermore, the enthusiasm shared through GLAD will help to attract the next generation of recruits into this incredible sector.
We can't wait to see what you have planned for #GLAD2022.