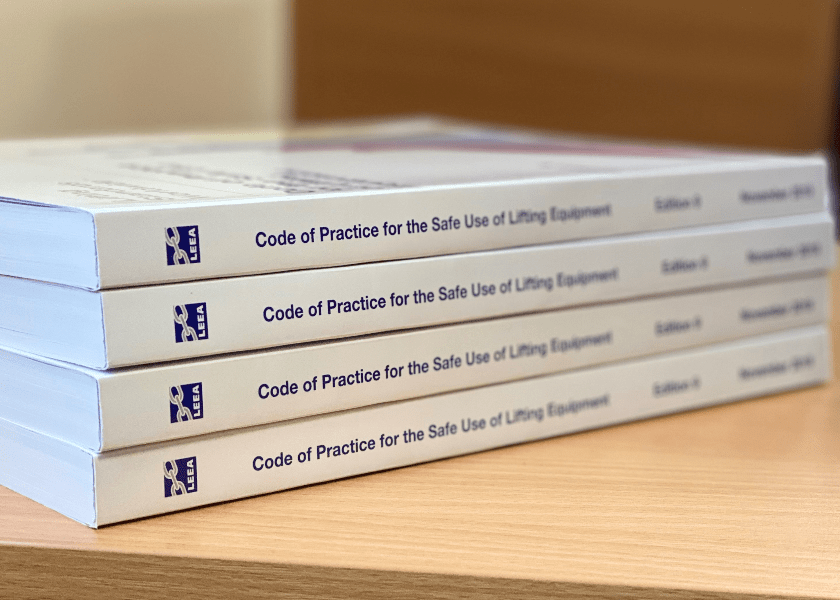 LEEA E-learning during the Coronavirus lockdown
We all hope that we'll never experience anything like this period again. It's a scary and heart-breaking time for many families who have been directly affected, and LEEA's thoughts are with them. Likewise, there are clear financial implications for many of our members.
Much of the world is going slower than it did only weeks ago and whilst we all hope for a quick bounce back, there are so many unknowns that any predictions seem to be nothing more than best guesses. As well as supporting our members in other ways, we hope that changes to our e-Learning offering will help members come out of this period strong and ready for the recovery.
Since 2015, LEEA has been offering many of its e-Learning courses through the 'LEEA Academy'. These courses have been updated and improved on a regular basis meaning that last year we were proud to win the Association Excellence Awards for Best Learning & Development Programme. The Association Excellence Awards judges were looking for a professional learning and development programme established by a trade association that responds to the needs of its members and/or a wider circulation. Evidence was sought of innovation, expertise and success in all areas including:
Strong communication of the programme's USP and benefits to the intended audience
Take-up and enrolment that met or exceeded objectives
Wider benefits to the industry of the programme
High loyalty retention and referral rates
Further advancement of the association's aims
In announcing LEEA as the winner of the Bronze Award, the host of the Association Excellence Awards 2019, author and broadcaster Dominic Holland, stated: "The Awards judges were impressed by an excellent and well supported submission from LEEA. The LEEA Academy is a first-class example of a development programme with truly international reach and the dedication of the LEEA team that delivers it deserves the highest praise."
This award recognised the high standards of our training courses and the fact that they move so far beyond the traditional view of e-Learning. Our courses are immersive, interactive and innovative and regularly receive excellent feedback from our learners. Importantly, they also produce exceptional results in terms of pass/fail.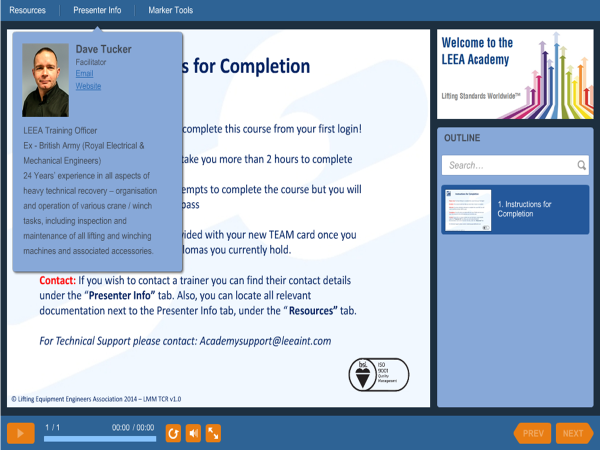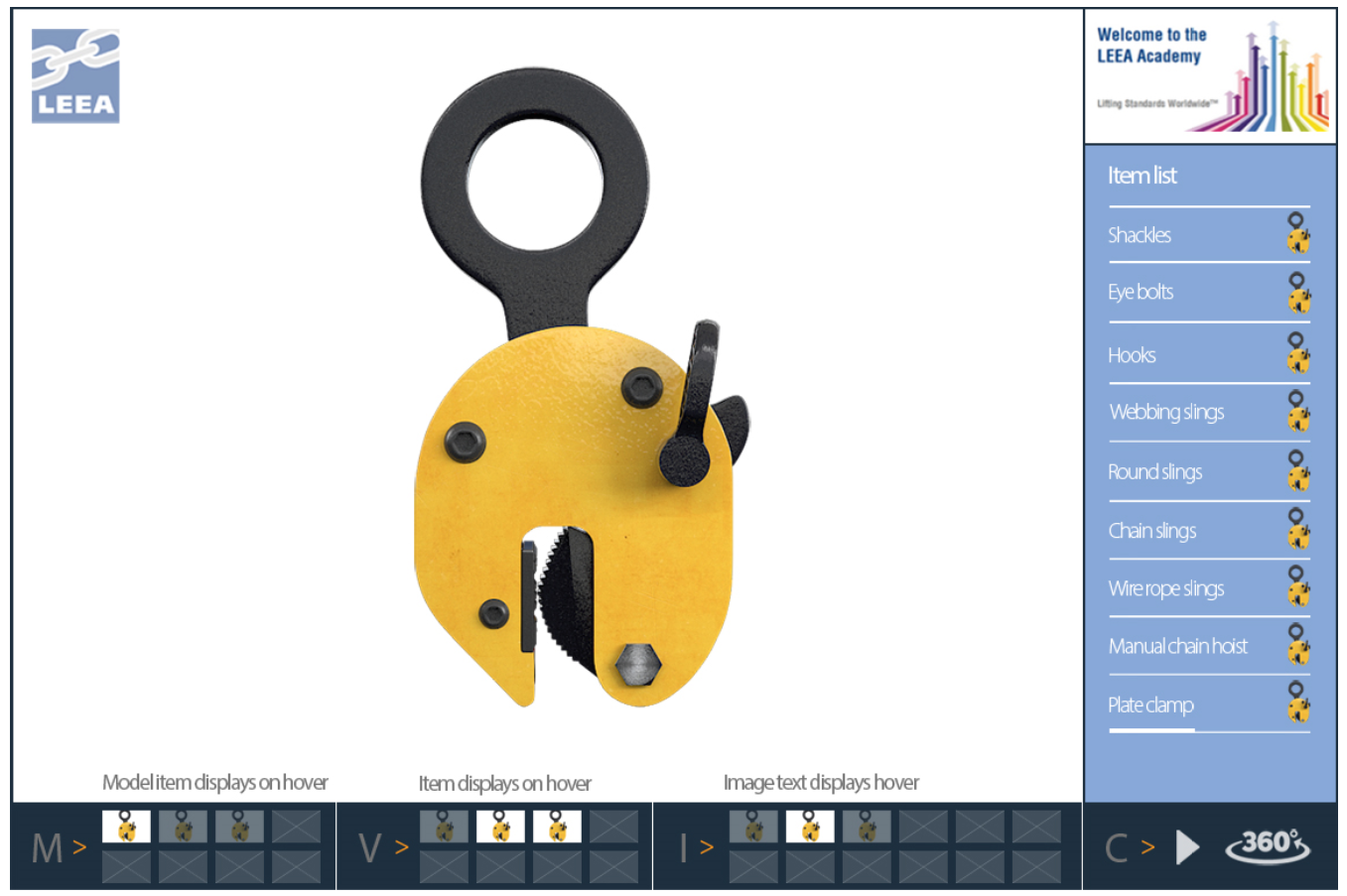 In 2018, 1224 candidates used the courses, and in 2019, 1597 students invested in LEEA eLearning programmes. Our courses are market leading, externally accredited by City & Guilds, robust and offer great value as well as an inherent flexibility.
Launch of the new Mobile Crane Examination course
On the 6th April we launched the online Mobile Crane Examination course, something which has been much demanded and long in development. We know that the market has been waiting for the course and we expect demand to be extremely high. There will be no requirement to undertake a practical assessment to gain the qualification but there will be an end-point assessment for all students, as with all LEEA Advanced Programme qualifications.
During the Coronavirus e-learning may be particularly attractive.
Firstly, members are reporting a general slow down in some areas of business. Consequently, undertaking essential training might make sense now so that employees can be fully utilised in the recovery period.
Secondly, isolation and social distancing means that e-learning is a perfect solution. Employees can learn in their own time when working from home or when unable to conduct normal site visits.
Thirdly, our understanding is that furloughed workers in the UK can undertake training. We encourage employers to secure their own interpretation of the scheme, but as we understand it, you should be able to work with furloughed employees to have them undertake training.
Fourth, in an attempt to support our members during this tough period, LEEA is pleased to announce a discount of 25% for every learner enrolled in April and May 2020. When booking 5 or more places, this discount rises to 30%. Those learners already signed up will receive a credit for the balance.
This is a genuine attempt by the Association to support its members in a difficult climate and we hope that it is of interest to members. For more information, please contact andrew.wright@leeaint.com