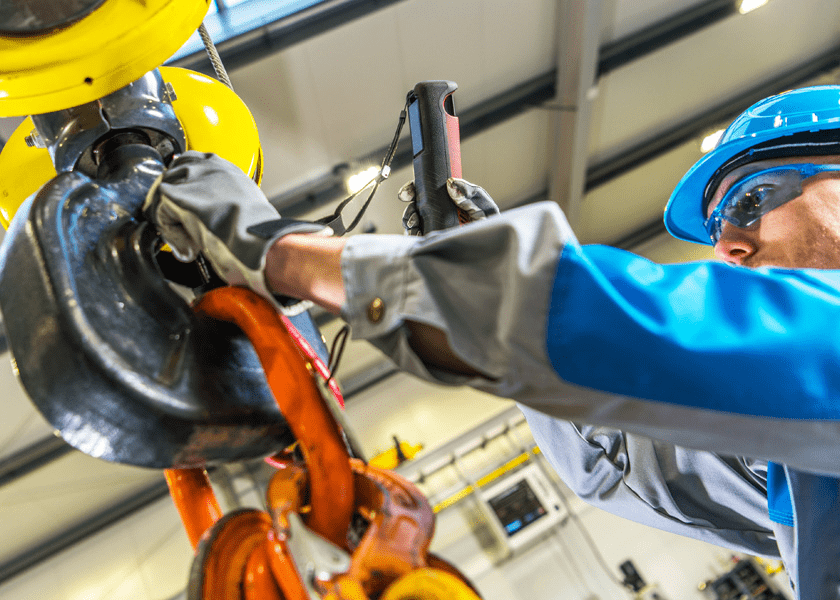 Covid-19 Technical Guidance
LEEA Technical Services continues to support LEEA members through the current crisis and we have been regularly sending updates through our various media channels as well as responding to individual enquiries through our technicaladvice@leeaint.com mailbox. If you are not receiving the updates, then please contact us.
In addition to the general technical enquiries that we receive on a day to day basis we have been inundated with questions concerning the Covid-19 pandemic. The following guidance note has been written to provide some clarity to the common issue raised.
Many of our members are involved with the thorough examination, inspection and maintenance of lifting equipment. Much of the work they undertake is on behalf of the duty holder, but due to the Covid-19 pandemic many duty holders have restricted access to their sites to reduce the risk of infection to their employees.
This means that third party examiners are not able to conduct the thorough examinations of the lifting equipment that is still operational and in-service. Considering this the question as to whether there are any exemptions under LOLER has been raised. Based on current HSE guidance we can confirm that no exemptions have been made under LOLER and duty holders have been advised not to use equipment beyond the expiry date on the report of thorough examination as this is also an increased risk to the safety of employees.
The Government restrictions (https://www.gov.uk/coronavirus) have made an allowance for people to go work, if they cannot work from home, on the provision that if they do go out that they stay 2m (6ft) away from other people at all times. This means that third party examiners can go to work and we advise duty holders to implement procedures to ensure that social distancing requirements can be met.
Such procedures may include for example,
Placing all loose lifting accessories in a designated collection area or inspection area where the Competent Person can carry out examination or maintenance work on the equipment in isolation or take the equipment away and carry out the work at an off-site location.
Cordoning off fixed installations such as cranes with exclusions zones to allow the Competent person to carry out examination and maintenance work in isolation.
However, other solutions are possible depending on the site and the equipment.
For further guidance on social distancing, keeping businesses open and in-work activities during the coronavirus (COVID-19) outbreak visit the HSE website using the following link;
https://www.hse.gov.uk/news/social-distancing-coronavirus.htm
If it is not possible to follow the guidance above, then the lifting equipment should not be operated beyond the date of next thorough examination. Once the current examination period has expired the equipment should be taken out of service and quarantined until it can be thoroughly examined.
The following options may be used as alternative solutions if the equipment cannot be examined,
Hire in replacements; LEEA member hire organisations are still operational and we can put you in touch with local suppliers – contact technicaladvice@leeaint.com for support.
A reduction in utilisation of some items of equipment may allow for a written scheme approach to extending the period of examination. Such a written scheme must be properly assessed and drawn up by a Competent Person. Robust procedures must be put in place to monitor and control the justification for the scheme, refer to LEEA 032 Guide to written schemes of examination for further information.
If you require further technical advice please submit your enquiry to technicaladvice@leeaint.com