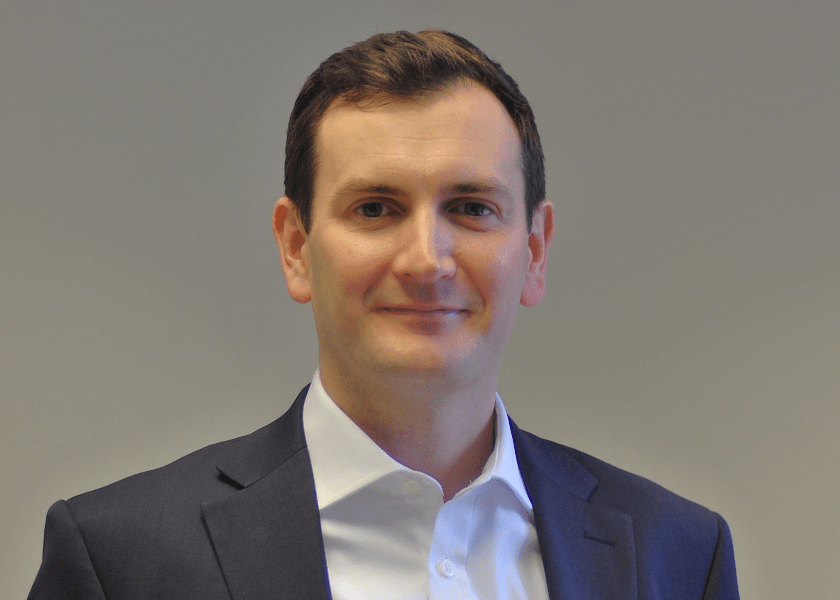 COVID-19
Our Association is 75 years old and throughout that period, LEEA has constantly been evolving. Our success has been underpinned by our ability to be flexible and nimble; characteristics which are essential in these turbulent times.
So I hope to now give you an update concerning the temporary changes we've made at LEEA and what you can expect from us during this Coronavirus period.
As with many of you, we have had to cut our cloth according to the conditions in the marketplace. So things feel different, but I really want to give the message that they are also the same.
Firstly, let me tell you that the LEEA Board is right on top of its brief and I have been working with them over the past few weeks, at times on an almost a constant basis to ensure that LEEA continues to provide the necessary support and services to our members and is acting in a financially prudent way.
This means that we've had to make some changes.
One of the main things of which you should be aware is that we have postponed all LEEA events and meetings for the rest of 2020. This includes the postponing of the Golf Day to be hosted by Reid Lifting, the Westminster Chairman's Dinner, Bahrain LiftEx, Liverpool LiftEx, Cairo LiftEx and various smaller meetings.
All of these events have been postponed and we will share the new dates soon. Members who have signed up already will be contacted by our team to discuss the future.
Of course, we all hope that the world will feel normal by the autumn, but by clearing our diary we can dedicate all of our resource to supporting our members in our key and core areas. Likewise, we took the view that members will be extremely busy later in the year and that resting LiftEx in 2020 was the most sensible approach.
We've also had to shape the team a little differently.
Some of the people you usually deal with may be on the subs bench at the moment. Be assured that under clear direction for the Board, I am resourcing our core areas of support alongside managing the financial position of the Association. This is exactly the balancing act that many of you will be looking to achieve right now.
So where are we now:
1. Technical Support
Many members already know about our technical advice function. Accessible on our website are numerous technical guidance documents. In addition, if you have a question, please email us directly at technicaladvice@leaaint.com.
Members can submit questions and expect an answer within 48 working hours, but it's worth noting that during March this was actually reduced to only 2 hours. There is no additional charge for this incredible service. This is free to our members. We are still here. As well as providing answers to our members, this system provides us with unique insight into issues affecting the industry and helps us to shape our solutions, something that will be invaluable in the coming weeks.
Right now, rapid response through the triage system is our priority.
Non-members usually get a first question free. This provision is being cancelled during Covid-19 times. I'm sure you'll understand that we're focusing primarily on delivering for our members.
We will continue to represent members views on the development of new standards and report on progress to ensure LEEA members are kept ahead of the competition and able to adapt quickly to change.
2. Audits
LEEA undertakes audits to showcase high quality to the customer, but also to support members achieve operational excellence for their own peace of mind. Understandably, the way we conduct audits has had to change.
We are offering members the opportunity to conduct a paper audit which they can return to us for validation. These will continue to be processed by the team and follow up video conferencing will happen should we have need for any clarification. Alternatively, members can choose to have their audit delayed by six months.
We know that this is a tough time and we don't want to add to your burden. We are here to support you. The last thing you need is someone chasing you for an audit.
If you want another set of eyes on an issue then we can still do that. We will continue to offer operational advice to our members. However, for the moment, it will be using technology rather than in person.
In this way we are maintaining the value and voice of the LEEA membership, even in this difficult period our badge indicates highest quality.
We will continue to process new applications for membership but the Fast Track route is temporarily suspended. Whilst we continue to encourage new applications, I am sure new applicants will understand that our priority is our current membership. This means we are accepting applications, but processing may take longer than previously promised.
3. Training
Face to face training has been postponed until governmental advice supports its reinstatement.
We understand that for some members training is the last thing on their mind.
However, let me tell you what we are doing to support ongoing training.
Many of you will be familiar with our e-learning LEEA Academy. All of our courses are available using e-learning. This includes the newly created Mobile Crane Examinationcourse. This has never before been available online and I'm grateful for the team who worked day and night to get this course ready. We are taking enrollments right now across the full range of our courses and I really urge you to consider how e-learning could fit into your plans.
For many of you, e-learning may be a perfect solution. It can be done in isolation, in your own time and at your own pace.
My understanding of the UK's Job Retention Scheme is that training can be undertaken by furloughed staff. Please check the advice yourself. But e-learning for furloughed staff might be a great solution.
Importantly, I am able to announce that for all new e-learning bookings, so that is bookings placed for April and May, our members can receive a 25% reduction in price. For 5 or more bookings, the reduction is 30%
Training is important, but we know times are tough. This 25% and 30% price reduction is a way of trying to support our members in this difficult time.
In addition to the e-learning option, we have also piloted trainer led learning using webinar technology. This is available for Foundation courses. If it's of interest simply get in touch and we'll handle the organization.
Finally, in anticipation for the world coming back towards normal, we are training relevant staff to be able to deliver face to face Foundation training. This means that towards the back end of the year we can have more capacity than ever before. The team are taking bookings and are filling our training schedule to the brim. As you would expect, we are more confident of being able to deliver face to face training in December than we are in April. So please continue to place bookings and my advice would be to book sooner rather than later. We are doing all we can to ensure that there is no unfulfilled demand in 2020.
The team will be in touch should currently booked training be unavailable because of governmental restrictions.
Whilst we are unashamedly prioritizing support of members, we are also using the time to build closer relationships with government and agencies with whom we are in ongoing dialogue. We also continue to develop our future offering.
Please visit our website for further updates and likewise, please download LEEA Connect available to members on Apple and Android. Our new app means you can access and download much of our content as well as staying updated on LEEA news and advice.
I know the pressures you are under. The Association is here to support you now more than ever. If you need urgent help, please contact me directly at ross.moloney@leeaint.com
Rules on the furloughing of employees
In the UK, the government have brought in The Coronavirus Job Retention Scheme as a way to support employers and employees alike. There has been a significant take up of the scheme and some employers are still actively looking at it as an option. There is so much advice on how to access the Scheme, what the detail looks like and everything else besides – much of which is confusing and even in places contradictory.
Make UK recently held a webinar which covered most of the questions we have had, and we hope most of the questions members might have. Whilst it's 41 minutes in length, it offers a pretty comprehensive briefing.
https://www.youtube.com/watch?v=EOk6OzbgRaE