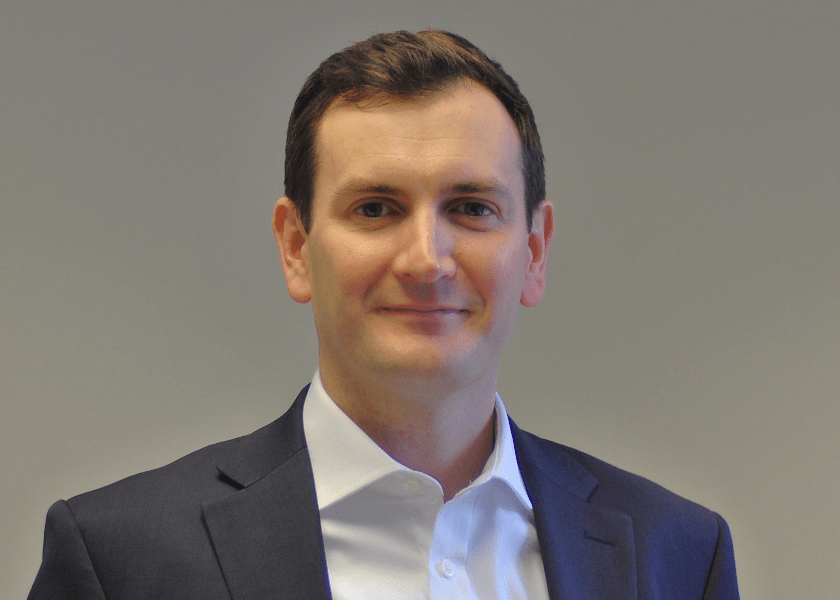 CEO Update - June 2020
Dear All,
It feels like we're now entering a different phase of the Covid-19 challenges, and I'm delighted to announce that we're beginning to re-open our training offering.
Throughout the lockdown, all LEEA core courses have been available through our online Academy with candidates receiving a 25% discount per course booking, or 30% for 5 or more courses as our attempt to support members.
In addition, we have fast tracked online assessment for Foundation students.
Students enrolled onto the online learning course or those requiring an assessment resit, can book their assessment on a chosen date as per the attached assessment booking forms. A secure code will be sent to their mobile phone which will provide them with an access code for their assessment. Having agreed to proctoring and GDPR conditions, internet access speed and access to the student's webcam will be verified before the assessment begins. A series of multiple-choice questions will be presented to the student requiring a simple one-click selection process for the correct answer. At the end of the assessment you will be asked to submit your answers and the LEEA team will then administer your results once the assessment has been verified.
Bookings are being taken from today, 8th of June and is a brilliant effort by the team, particularly Andrew Wright who has basically given up on sleep over the past few weeks!
Please note the following really important announcement.
Below is the training calendar which we are offering with immediate effect. Clearly, we will flex it if we need to respond to demand. But as things stand:


Online training is also available, and the discount continues for courses booked and paid for in June.
Zoom training has been delivered and we have had incredible feedback. Our first course had students from Malaysia, India, Ireland, and Abu Dhabi, so please be reassured that this solution works, is robust and is of high value.
You will see that we are delivering Foundation classes every week, and, on some weeks, we will run two courses. One out of the Middle East and one from Huntingdon. Both are taught in English.
Please also see that our LEG course goes live on Zoom on the 13th of July. Our team are improving and amending the delivery materials in the coming weeks to ensure that it is engaging, accessible and a fantastic learning experience. Two trainers will deliver our Zoom Advanced Programmes to ensure the best possible solution. I personally recommend the Zoom LEG training to our members. It is a great product and one I'm really proud of.
Crucially, online assessment for LEG goes live the following week on the 20th of July. So, you can do the course and immediately sign up for assessment. This is incredible news and I am delighted at the solution developed by the team.
We are also working to schedule Advanced Programmes including LMM course.
So LEEA training is now back and we are taking bookings, albeit we are working under the new normal. Please book as soon as you are able – if needed, we will add additional capacity.
The dates will be listed on the website, and the Zoom training booking form is found on the website in the normal booking places. Please note that with high demand, bookings will not be confirmed until payment is received in full and we have various payment methods, including secure payment links or phone payments.
For our international members, we strongly recommend using online or Zoom based training.
UK members may wish to firstly consider online and Zoom courses. They are high quality, award winning and extremely financially effective solutions. However, if you are interested in arranging for face to face training either in Huntingdon or on your premises, please contact us and we will look to find a solution as soon as guidance allows.
GLAD 2020 July 9th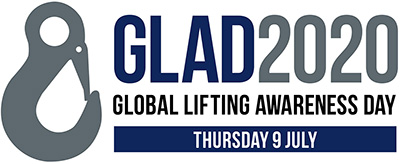 At the start of the year, along with Guy Harris from LHI/LHA and Mark Bridger from Bridger Howes, we worked up the idea of having a day dedicated to raising the profile of the Lifting Equipment Industry.
Too often, the importance and exciting nature of what we do is lost or ignored. This means that our professionalism and essential service is forgotten, and we struggle to attract new entrants into the industry.
I know things are difficult at the moment and that press, and marketing might be on the backburner.
However, I am asking all members to do the following simple things the week commencing the 6th of July and crucially on Thursday the 9th.
Post at least one of the brilliant Think Lifting films on your social media or websites. Both films are downloadable, and they are for you to use; you do not need LEEA's permission to use the films.
You may also wish to include the links on your email signatures.
Links are here:
https://leeaint.com/thinklifting & https://leeaint.com/think-lifting-film-2
Please also use #GLAD2020 and the logo which can be downloaded from the following link https://leeaint.com/documents/leea-logos in your social media posts. The GLAD logo can also be used on your email signatures, advertisements and however you see fit.
If you have your own materials please post them too, but by using #GLAD2020 the industry has a chance to come together and raise its voice.